News
Tint World Opens First of 3 New Missouri Locations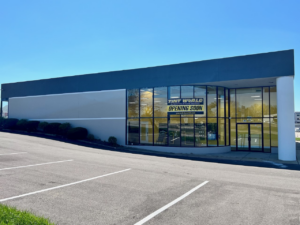 Tint World Automotive Styling Centers recently opened its first of three planned locations in the state of Missouri, the company announced.
Tint World St. Charles, owned by father and son team Andy and Drew Gladstein, offers drivers throughout the northwestern St. Louis area automotive style and performance services, the company said.
"We're excited to have opened our first of three Tint World centers in St. Charles and the surrounding areas to enhance our customers' automotive experience with the industry's best selection of products and services provided by a team of trained expert technicians and installers," Andy Gladstein said. "Our customers recognize that Tint World is their one-stop provider of ultra-premium window tint, paint protection film, Nano ceramic coatings, audio and mobile electronics, performance upgrades, and safety and security technology. Tint World is also a leading provider of residential and commercial window films and is looking forward to helping make homes and businesses in the area more comfortable and efficient while saving on their energy, heating, and cooling costs."
Tint World St. Charles serves Bridgeton, Maryland Heights, Saint Peters, Hazelwood, Saint Ann, Florissant, Chesterfield, Creve Coeur, Lake St. Louis, and O'Fallon.
"Andy's dedication and passion are delivering unmatched value and driving successful relationships with Tint World customers throughout the St. Charles area," said Charles J. Bonfiglio, president and CEO of Tint World. "He's proven to be an important addition to the Tint World family by leveraging our proven, innovative franchise system and embracing our vision for franchisee success and overall growth."