News
Tint World Hires New Front-End Developer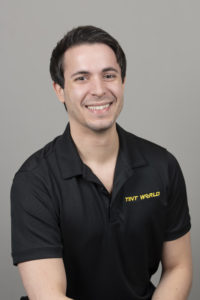 Tint World Automotive Styling Centers, a window tinting and automotive accessory franchise, recently hired Nicholas Sherman as its new front-end developer, the company announced.
A graduate of the University of Florida, Sherman started his career as a market and data analyst. Deciding to switch his occupation, he enrolled in a 400-hour coding boot camp and received his full stack developer certification. After a stint developing skills for the Amazon Alexa and supporting web service pipeline work, he joined Tint World.
"It's been great joining the Tint World family and being able to make a difference on a daily basis," Sherman said. "I started my career with a 500-person firm and was just another number there. Here I'm a central part of the team and am dedicated to helping our company and franchisees succeed in the years ahead."
As front-end developer, Sherman is responsible for an ongoing redesign and overhaul of the Tint World website to make it faster, more responsive and fluid and more robust, the company said. He also assists the marketing department with email campaigns, newsletters and other promotions.
"Nick is an awesome addition to our headquarters team," said Charles J. Bonfiglio, CEO and president of Tint World. "His technical expertise and experience will ensure that our website – the public face of our brand – provides the easiest, best and most up-to-date informational and eCommerce experience for site visitors. His contributions are vital to the future growth of the franchise."