News
Tint World Expands into Iowa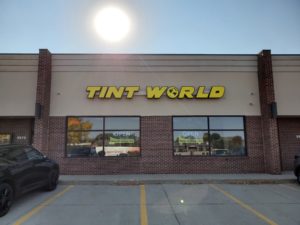 Tint World Automotive Styling Centers, an auto accessory and window tinting franchise, has announced the opening of a new location in Urbandale, Iowa, under the ownership of local entrepreneurs Earl and Shirley Macleod. This location is the first of three under the Macleod's ownership, and the franchise's first center in the state.
"We are happy to bring a great franchise like Tint World to Iowa and our local community," Earl Macleod said. "Tint World allows us to bring quality auto styling services to the citizens of Urbandale in a way they haven't seen before."
Tint World Urbandale will provide a full range of automotive styling and safety services including automotive tint, automotive paint protection film, vehicle wraps, ceramic coating, mobile electronics, advanced driver-assistance systems, car stereo upgrades, work truck upfitting and residential and commercial window film installation.
"The new Iowa location allows us to continue our rapid expansion throughout the United States, and we believe Earl and Shirley Macleod have the passion to make it a success," said Charles J. Bonfiglio, president and CEO of Tint World. "They will be great additions to the Tint World family."