News
Tint World Expands in Florida with New Orlando Location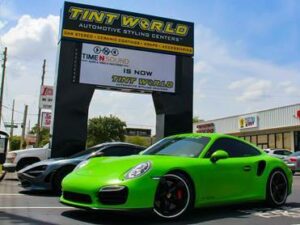 Tint World Automotive Styling Centers has opened a second location in Orlando, the company announced.
The new Tint World Downtown Orlando will join Tint World North Orlando in serving the Orlando area. Both Tint World Downtown Orlando and Tint World North Orlando (Longwood) are owned by Pete and Barbra Muller.
"This is such a great community for automotive enthusiasts and as we continue to open additional locations, we're excited to serve the entire Orlando market," Pete Muller said. "Barbra and I look forward to continuing to provide the best products and services as we grow the Tint World® brand here."
The location replaces Time N Sound, a local automotive audio and window tint installer, the company said, with the owners investing $300,000 to update and modernize the store.
"Customers have found the transition seamless, since we carry all the same brands that everyone loved at Time N Sound while adding many new products and services," Pete Muller said. "Time N Sound and Tint World were both founded in 1982. Many auto enthusiasts in Orlando bought their very first car stereo at Time N Sound, so it's been cool hearing stories from customers about their experiences there over the last 40 years. We're proud that we can extend their legacy into the future by expanding Tint World's industry-leading service."
"Pete and Barbra have had tremendous success, and with their second store they are in a position to continue driving Tint World's fast growth in this competitive industry and around the world," said Charles J. Bonfiglio, president and CEO of Tint World. "The Mullers have shown their commitment to their customers as well as Tint World's proven franchise system and processes, which help franchisees optimize operations and distinguish themselves from the competition."