News
Tint World Appoints New Social Content and eCommerce Manager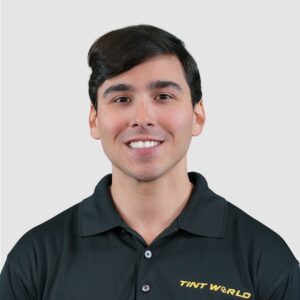 Tint World Automotive Styling Centers has hired Jack Tusa to support the company's marketing and franchise development efforts as its new social content and eCommerce manager, the company announced.
In his new role, Tusa is responsible for managing content across Tint World's social media platforms, including Facebook, Twitter, LinkedIn, Instagram and TikTok, the company said. He will also provide support for Tint World's public relations and eCommerce initiatives.
"We're committed to continuing to grow Tint World, and our online strategy is a key part of that plan," said Charles J. Bonfiglio, CEO and president of Tint World. "With his previous experience in digital marketing and his entrepreneurial spirit, Jack has shown that he has the insight and perspective to drive engagement with our customers and franchisees and build awareness of Tint World as a leader in the automotive aftermarket franchise industry."
Tusa is a graduate of the University of Mississippi with a bachelor's degree in marketing and corporate relations. His responsibilities as Tint World's social content and eCommerce manager include developing and executing online strategies, coordinating the company's online brand messaging, and supporting Tint World's marketing and franchise development through social media and digital engagement, the company said.
"Tint World's success as a premier provider of automotive aftermarket accessories and services speaks for itself," Tusa said. "This team is focused on continuing to build the brand and supporting the hard-working franchisees driving the company's unprecedented growth."