News
Thermo-Tec to Host Kids' Night at Summit Motorsports Park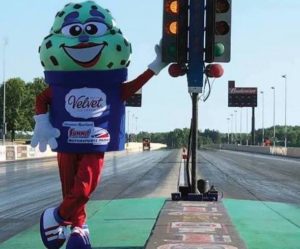 Thermo-Tec will wave the green flag on summer family fun when it hosts Thermo-Tec Kids' Night on Saturday, June 15 at Summit Motorsports Park in Norwalk, Ohio.
The event will feature games, giveaways and even a birthday party-complete with cake and refreshments-for Summit Motorsports Park's mascot, Millie Mint. The event kicks into high gear at 7 p.m. when children can ride in race cars piloted by Summit Motorsports Park drivers.
"The exciting world of motorsports is something that brings families-and generations-together," said Nick Helms, Thermo-Tec's sales director. "We've been proudly sponsoring this event for several years, and it's something we look forward to every single spring."
All activities will take place on the Summit side of the park. Regular admission fees apply and will cover the cost of Thermo-Tec Kids' Night activities, according to Thermo-Tec.
Thermo-Tec Kids' Night shares billing with the Dornan Sales and Service Mid-Season Championship Dinner and Summit Racing Equipment NHRA King of the Track.
The schedule of the day's events includes:
8 a.m.-Gates open
10 a.m.-Time trials for juniors
10 a.m. to noon-Eliminations for juniors
Noon to 6 p.m.-Time trials for adult drivers
1-5 p.m.-Thermo Tec kids' activities
6 p.m.-Eliminations for adult drivers
Visit summitmotorsportspark.com/events for more information.