News
Theon Design Grows Production with New Facility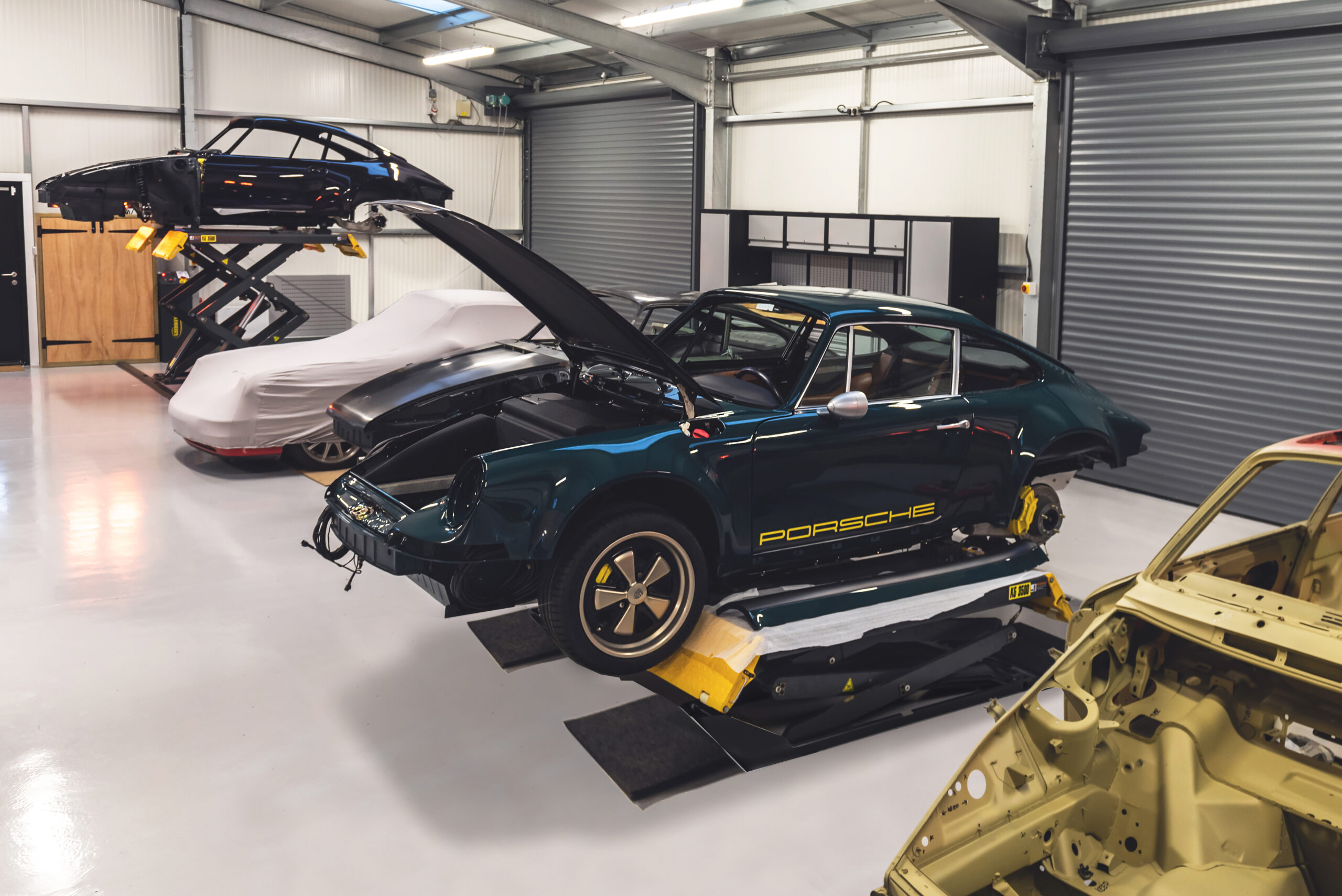 Theon Design has expanded its production capabilities with the opening of a new, purpose-built facility and the addition of new staff members, the company announced, citing increased demand for its bespoke Porsche 911 (964) builds.
For each 911 (964) based commission, every component is 3D scanned and modelled, enabling Theon to assemble each car to the tightest possible tolerances, and create a unique, enhanced 911, the company said. A wide range of engines are available – from 285-hp 3.6-liter, 370-hp 3.8-liter and 400-hp naturally-aspirated options to forced induction, with both turbocharging and supercharging also offered.
"We are delighted to have such a passionate client base, with whom we closely collaborate on each bespoke commission," said Adam Hawley, founder of Theon Design. "We have been equally thrilled by the surge in demand for our cars over the past 18 months; Theon Design has an expanding order bank of Porsche enthusiasts from across the globe, with cars in build for customers in Belgium, Chile, North America and Italy, on top of multiple cars for the UK."
To meet growing international demand, Theon has been significantly expanded, with an all-new manufacturing and design facility located in Deddington, Oxfordshire.
The facility is constructed on a multi-acre site and features a design studio, along with a production hall, enabling final assembly of multiple commissions to be carried out in parallel, as well as an engine build shop. The new building increases Theon's footprint by 200%, with its previous HQ now repurposed to focus solely on restoration and hand forming of body panels, the company said.
The new facility's plot was also selected with the future very much in mind: surrounded by picturesque fields the site has space for events and company open days, as well as ample capacity for expansion in the coming years as the business develops further.
Theon Design's new, purpose-built, HQ also houses a significantly expanded staff, the company said, which has increased by 100% year on year, ensuring that more cars can than ever before can be in-build simultaneously.