News
The Wheel Group Appoints New CFO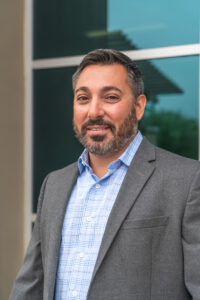 The Wheel Group (TWG), an aftermarket wheel, tire and automotive accessory supplier, has named Dean Rossi as its new Chief Financial Officer, the company announced.
"Dean's appointment marks an exciting new chapter for The Wheel Group," said Wade Kawasaki, executive chairman of TWG. "We're confident that his expertise will set the stage for unprecedented organic growth and supercharge our acquisition efforts. Together, we're poised to achieve remarkable success in our industry."
Rossi's finance career began at Arthur Andersen in New York City and continued at Deloitte, then in a technical accounting role at IBM. He specialized in acquisition diligence and business model evaluation, leading to his relocation to California.
Rossi then led the finance and accounting teams at 4Over, a printing distribution business, driving growth and expanding the company's size and influence, successfully orchestrating acquisitions, and ultimately facilitating the sale of the business, the company said.
Rossi is a Certified Public Accountant in New York and holds a certification as a Merger and Acquisition Advisor.