News
The Wheel Group Acquired by Wynnchurch Capital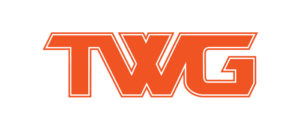 Wynnchurch Capital, L.P. has acquired The Wheel Group (TWG), the company announced.
The Wheel Group is a designer and distributor of branded aftermarket wheels, specialty tires and related accessories serving the truck, SUV and car markets. Founded in 1997, the Company offers 16 proprietary brands and serves its customers through 20 sales and distribution centers located throughout the U.S. and Canada. TWG is well-positioned to benefit from growing automotive aftermarket demand, particularly in the enthusiast-oriented wheel, specialty tire and accessory categories, the company said.
"The Wheel Group has grown into a leading automotive aftermarket business based on our best-in-class customer service, product offering and technical expertise. We look forward to working with Wynnchurch to accelerate our business plan and growth," said David Williams, CEO of TWG.
Frank Hayes, Managing Partner at Wynnchurch, said, "TWG is a tremendous new platform investment opportunity for Wynnchurch.  We are thrilled to partner with such a strong and experienced group of executives who have built a market-leading performer. The Company fits exceptionally well with our philosophy of investing in businesses that offer a strong value proposition to their customers, possess a differentiated business model and have significant growth potential."
Neel Mayenkar, Managing Director at Wynnchurch, added, "The Wheel Group has built a strong reputation based on a portfolio of proprietary brands, high-quality products, and best-in-class sourcing capabilities. We are excited to partner with management and help facilitate the Company's next stage of growth."