News
THE SHOP Accepting Submissions for Made in the USA Product Section
Highlighting the aftermarket's domestic accessories.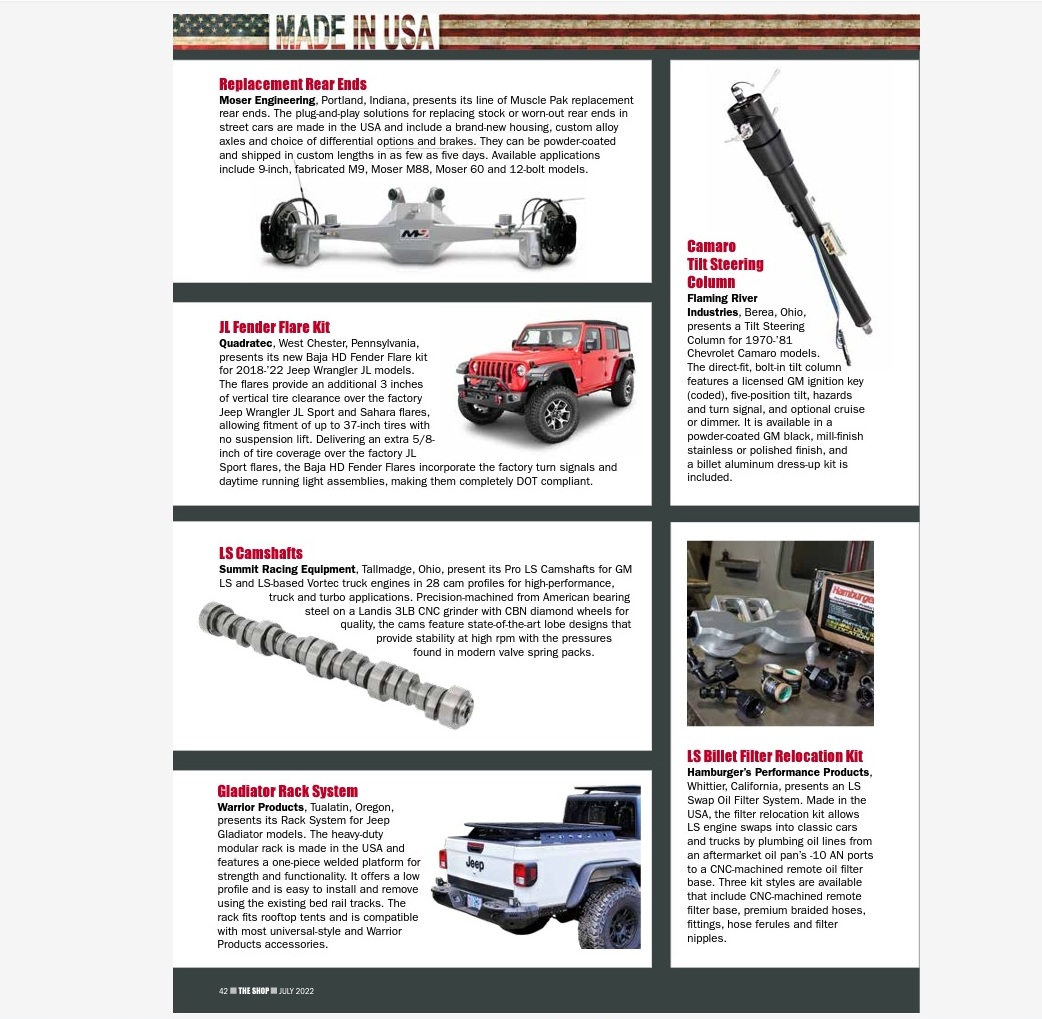 THE SHOP is now accepting press releases for its Made in the USA new product section, coming up in the magazine's July print issue.
Deadline for entries is Friday, May 12.
Each July, THE SHOP shines a spotlight on American-made components with a special Made in the USA roundup. Manufacturers are invited to submit a press release highlighting one popular part or accessory marketed as made here in the U.S.
Submissions should include a brief description of the product and its applications and a high-resolution image. Send to Jef White, editor, at jwhite@cahabamedia.com.