News
The Henry Ford Acquires Ken Block's 'Gymkhana Five' Ford Fiesta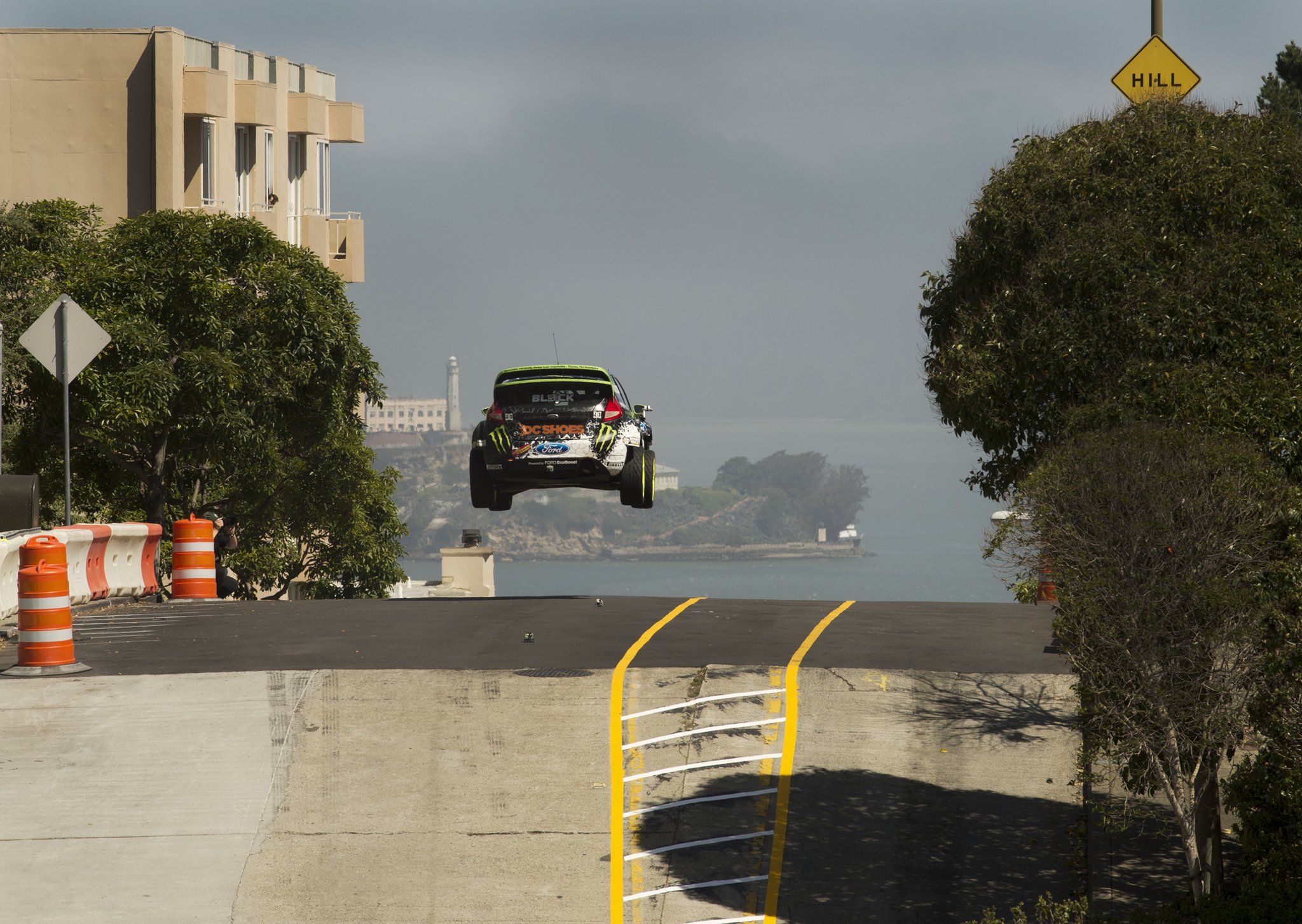 The Henry Ford has acquired the 2012 Ford Fiesta ST HFHV driven by Ken Block in "Ken Block's Gymkhana Five: Ultimate Urban Playground; San Francisco" and will feature the vehicle in its new "Driven to Win: Racing in America, presented by General Motors" exhibition that will open to the public on March 27.
Gymkhana Five is the most viewed Gymkhana video of all-time, with more than 108 million views. Block and his race car are seen flying through the streets of San Francisco, with its dramatic elevation changes and naturally curvy roadways. The video ends with Block doing stunts on a barge in the middle of San Francisco Bay.
"Ken Block has redefined the concept of motorsport for a new generation," said Matt Anderson, curator of transportation, The Henry Ford. "We've had one of Ken Block's cars on our 'wish list' for years. To get the one from Gymkhana Five, the most popular installment in the series, is a dream come true. This is a car – and a story – that can stand alongside any of the race cars in our collection."
"I'm super stoked to have my Gymkhana Five Fiesta on display next to an amazing collection of cars paying tribute the innovation and vision of American racers everywhere," said Block.
The Block race car will be featured in the part of the exhibition entitled "Showmanship." Block and his Fiesta will be featured alongside the 1902 Ford "999" race car that was driven by Barney Oldfield.
The 2012 Ford Fiesta ST HFHV driven by Block in the video was a custom M-Sport designed rally car, with homologated FIA-spec roll cage and bespoke underbody construction. It features a 350-hp Ford EcoBoost 2.0L engine; with Garrett turbocharger with 33mm restrictor; Cosworth Electronics engine management; and a bespoke M-Sport intercooler. It also has a 6-speed sequential gearbox, Recaro racing seats, Brembo 4-pot calipers with 300mm rotors and a Sadev Hydraulic handbrake system. It will do 0-60 mph in just 2.3 seconds.