News
The Heart of Racing Launches Female Driver Search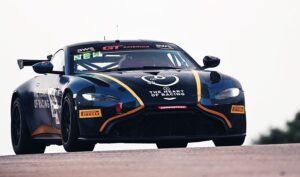 The Heart of Racing sportscar team has launched a search for a female driver to compete in the team's SRO GT4 car for the 2023 season, the team announced.
Drivers can submit an application for the spot through Oct. 23 on the Heart of Racing website, the team said. Following the submission phase, several applicants will be selected for a two-day on-track trial to determine who is selected for the fully backed race seat for the 2023 season.
Click here for more information or to submit an application.