News
The Great Race Rescheduled for August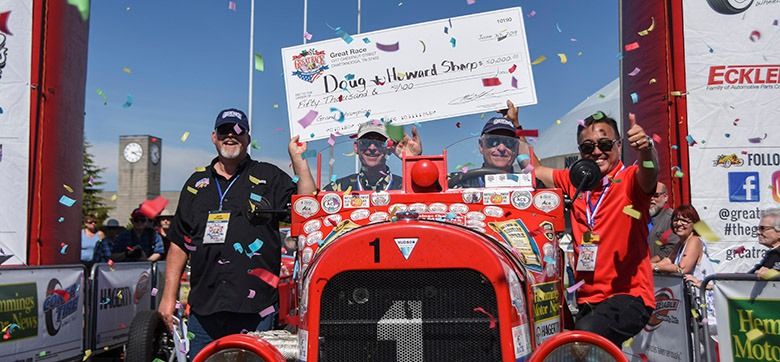 The 2020 Hemmings Motor News Great Race has been rescheduled for Aug. 22-30 from San Antonio, Texas, to Greenville, South Carolina, due to the COVID-19 pandemic, organizers announced.
The Great Race has worked with mayors and city officials of towns along the route to take steps to ensure the safety of participants and spectators, organizers said.
"I'm pleased to announce that all of our Grand Champions, as well as a majority of the race teams and staff, have agreed to the new schedule and we look forward to having a full field for the start of the 2020 Great Race in front of the Alamo on Aug. 22," event director Jeff Stumb said.
The Great Race will follow all CDC, state and local guidelines, and officials have been working closely with cities to have spectators line the streets on the way into the venue to ensure social distancing. "As the entire United States is opening up again, we will continue to monitor the situation for any changes we may be able to make in either direction," Stumb said.
The Great Race, owned by Coker Tire, was originally scheduled for June 20-28. The annual event, which pits vintage cars in a cross-country endurance competition of time, speed and distance, was started in 1983 and regularly sees vehicles as old as 1909.
For more information about The Great Race, click here.