News
The AAM Group Names Employee of the Year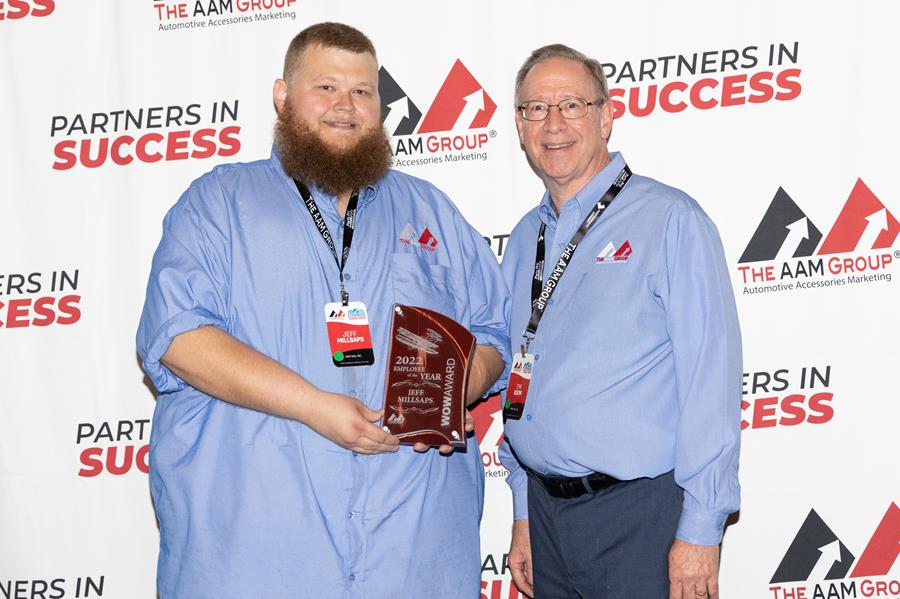 The AAM Group has named Video and Resource Manager Jeff Millsaps as its 2022 Employee of the Year and recipient of the W.O.W. Award, the company announced.
Millsaps manages the arc of AAM's video production efforts, directly collaborating with suppliers, overseeing script development and shoot scheduling, coaching on-screen talent, operating cameras, editing footage and serving as technical director for special events that rely on content broadcasting, the company said.
The W.O.W. Award is named after Wilber and Orville Wright, who were committed to following their dreams in their dogged pursuit to create the world's first controlled airplane, the organization said. The annual award symbolizes all the positive traits shared by the Wright brothers: commitment, consistency, innovation, initiative and resourcefulness. It is awarded to the employee who has had the most positive impact on the company over the past year by exemplifying these qualities, according to the company.
"It is a privilege to be named AAM's Employee of the Year," said Millsaps. "Joining the company two years ago in the middle of a pandemic was a strange beginning, but I have since learned so much about the automotive aftermarket industry and the terrific supplier partners who support our mission to grow it.  It has been a joy and an honor to hone my skills alongside so many talented AAM team members, and I greatly appreciate what it means to win this award."
"Jeff contributes great value to AAM and its partners. His commitment to quality, combined with a great productivity, has generated better video content—and much more of it," said AAM Group President Tim Odom. "While AAM had many people step in their contributions this year, Jeff's efforts and teamwork earned a unique place of honor among our team members."