News
Texans Powering Homes with F-150 Onboard Generator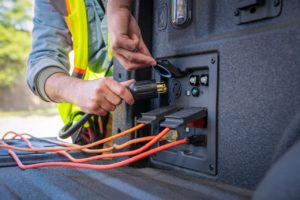 As numerous Texans deal with rolling blackouts, frigid temperatures and frozen pipes, some are using the 2021 Ford F-150 Hybrid truck with Pro Power Onboard to provide some power to their homes, according to a recent report from the Detroit Free Press.
Several F-150 owners have shared stories about how their trucks have powered heaters, appliances, cell phones and even provided a 7-year-old and his two kittens with enough heat to sleep comfortably through the night.
Click here to read the full story.