News
Tenney is Wiseco Automotive's New National Sales Manager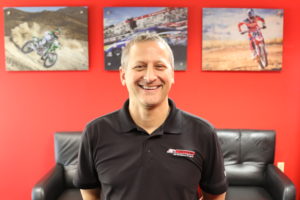 Wiseco Performance Products has hired industry veteran Kirk Tenney as the organization's national and distribution sales manager. Wiseco makes high-performance forged pistons for the automotive, powersports, marine and automotive markets, and is part of Race Winning Brands.
Tenney previously worked at the Jim Wrobleski Co., US Safety Gear, and Mr. Gasket Performance Group.
Tenney will be tasked with carrying out long-term sales objectives while focusing on customer service and promoting Wiseco's automotive product offerings. Meanwhile, the lifelong performance enthusiast will promote the Mentor, Ohio organization's strategic sales plan to spur growth and process improvement across the company, according to Wiseco.
"Kirk's extensive relationships and depth of experience in the distribution channel are a welcome addition to the Race Winning Brands team," said John Oradzansky, vice president of sales for Race Winning Brands. "We look forward to having Kirk be the face of RWB to our automotive customer base in the United States."
Tenney started in May and has quickly settled into his new role. In his spare time, he enjoys working on his classic Volkswagens with his son, a U.S. Marine.
"The top-notch professionalism, from bottom to top, at Race Winning Brands is second to none," Tenney said. "I am a humbly blessed man to be working with such a driven group, who are always focused on moving the needle."