News
S&W Group Unveils New 3D Printing Services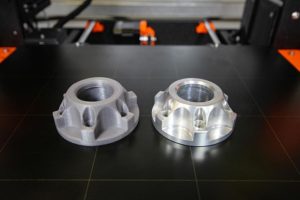 The S&W Performance Group has added 3D Printing to its list of services. S&W Precision Specialties, the company's commercial division, now offers rapid prototyping services to the industrial and performance motorsports markets.
"Our group embraces new technologies and we're always keeping watch on new equipment and evolving technologies," said Michael Weney, president of S&W Performance Group. "Valued customers and our company will both benefit, as a direct result of our latest investment."
S&W's engineering and design department will work closely with clients to create parts used for functional prototypes, casting, fiberglass layup, one-off specialty, and short-run production. The layer height tolerance is .002-inch. The process utilizes materials such as PLA, PETG, carbon fiber and more. An assortment of popular colors and materials are standard and stocked. Additional color and material choices are available by request.