News
SVRA Releases 2024 Schedule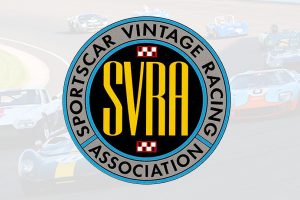 The Sportscar Vintage Racing Association (SVRA) has released its 2024 schedule, which features new venues and additional race dates, the vintage racing series announced.
"I am excited about how our schedule has come together for 2024," said Michael Printup, President of SVRA. "We have every corner of the country covered with opportunities for racers to compete, as well as multiple schools to give aspiring drivers a chance to get licensed. Having a schedule this robust would not be possible without our entire community of competitors, track partners, fans and corporate sponsors, and our entire team is thankful to each and every one of them."
The 2024 season will kick off with the Sebring SpeedTour, scheduled for Feb. 22-25, which will include SVRA's annual awards banquet to celebrate the prior season's champions. SVRA's business partners from around the country will also gather for the event for the organization's annual Partners Forum.
The season will conclude at Circuit of The Americas with the U.S. Vintage Racing National Championship weekend. In addition to crowning the season's champions, drivers will once again compete for the Bell Racing Championship gold helmets.
See the full schedule below:
2024 SVRA Provisional Schedule
22-25: Sebring International Raceway
1-3: Thunderhill Raceway Park
7-10: Eagles Canyon Raceway
21-24: Michelin Raceway Road Atlanta
11-14: NOLA Motorsports Park
18-21: Sonoma Raceway
26-28: Mid-Ohio Sports Car Course
May 2-5: WeatherTech Raceway Laguna Seca
May 10-11: World Wide Technology Raceway
May 16-19: Road America Raceway
May 24-27: Lime Rock Park
June 7-9: Pittsburgh International Race Complex
June 13-16: Indianapolis Motor Speedway
June 20-23: Mid-Ohio Sports Car Course
July 19-20: Lime Rock Park
July 25-28: New Jersey Motorsports Park
July 26-28: Portland International Raceway
16-18: Summit Point Motorsports Park
4-8: Watkins Glen International
3-6: VIRginia International Raceway
18-20: Spring Mountain Motorsports Ranch
31-Nov. 3: Circuit of The Americas