News
Survey Finds Most Independent Dealers Remain Open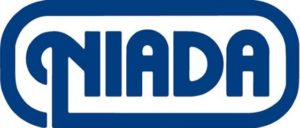 While the COVID-19 pandemic has had a precipitously negative effect on used vehicle sales, independent auto dealers, for the most part, remain open for business – one way or another – and almost half of them have retained their entire workforce, according to a survey by the National Independent Automobile Dealers Association.
Those results, NIADA CEO Steve Jordan said, reflect the used vehicle industry's optimism and confidence in its ability to cope with the situation and come out strong on the other side, while serving those fighting the battle against the coronavirus on the front lines.
"The message is positive," Jordan said. "Dealers are doing the best they can with the cards they've been dealt.
"They've done the math and they understand the financial impact of the situation. They're hunkered down, reducing expenses and weathering the storm. For now, this pandemic has not put as many dealers out of business as we originally feared."
The survey of 880 used vehicle dealers conducted from April 11-14 showed 72 percent of the respondents are still open for business with social distancing protocols in place, many by appointment only or online.
Twenty-seven percent of the dealerships reported having closed temporarily, and only 1 percent have closed permanently.
More than one in four independent dealers – 27 percent – said they are doing business as usual, while 37 percent indicated they are selling at the dealership by appointment only and 15 percent said they are selling online only.
In addition, the survey found 47 percent of dealers have kept their staffing level the same since March 1 – and 1 percent have actually added employees.
Of the 52 percent that have cut staff, 56 percent have reduced their level by more than half. But 85 percent of those dealers said they have furloughed those employees with the intent to rehire them.
Dealers who have kept their staff intact are likely expecting help in that regard from the federal government's Paycheck Protection Program loans. That's evidenced by the survey, which found 100 percent of the respondents have applied for those loans.
So far, 21 percent of those applications have been approved or funded, and only one percent have been denied.
The PPP is by far the most popular government relief program among independent dealers. Only 46 percent of respondents said they have applied for the Small Business Administration's Economic Injury Disaster Loan and just 13 percent have applied for SBA's Express Bridge Loan.
NIADA research also found the majority of states and local jurisdictions are allowing auto sales to continue in some capacity during the pandemic, while taking steps to protect public health.
To view the complete results of the NIADA COVID-19 Dealer Impact Survey, click here.