News
Survey: Consumers Concerned by Driver Liability in Self-Driving Vehicles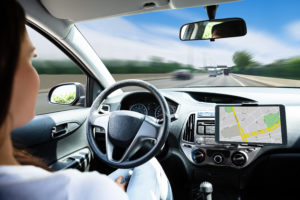 Driver liability could be a major hurdle in the widespread adoption of hands-free and self-driving vehicles, a recent survey from Autolist.com found. The results underscore a potential need for greater federal guidance as vehicles with hands-free and self-driving capabilities become more common, the surveyors said.
The survey also concluded:
49% of respondents said they'd be more stressed using self-driving features if it was the driver who was liable in the event of a crash. Just 13% of consumers said they'd be less stressed using these features if the driver was liable.
When asked who they expected would be liable in a self-driving vehicle crash, more consumers chose the maker of the software or hardware than any other answer.
35% of people said they wouldn't buy a vehicle with self-driving features at all if the driver was the liable party; 20% said this liability would have no impact on their purchase consideration.
On vehicles that already have these features, 41% of consumers said they would rarely or never use them if they made the driver liable.
Click here to read the complete study.