News
SuperSprings Announces Changes to Executive Team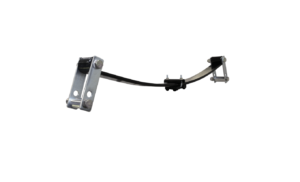 SuperSprings International, manufacturer of suspension solutions for cars, trucks and RVs, recently announced changes to its executive team.
Adam Weisner was named chief marketing officer, leading all marketing efforts and growth for the company. Weisner joined SuperSprings in 2018 as chief operating officer, and previously was managing director, head of client services and digital channels at a financial institution.
Michael Stickney joins SuperSprings as chief sales officer and will lead sales and businesses development for the company. Stickney previously held the role of national sales manager at Westin Automotive and joins the company with more than 28 years of experience in the field.
"It's an incredibly exciting time here at SuperSprings," said Gerry Lamberti, CEO. "These changes will allow us to leverage the momentum we have, retain and attract top talent and be prepared for continued significant growth ahead."