News
Superformance Donates MKII Slab Side to Petersen Museum Gala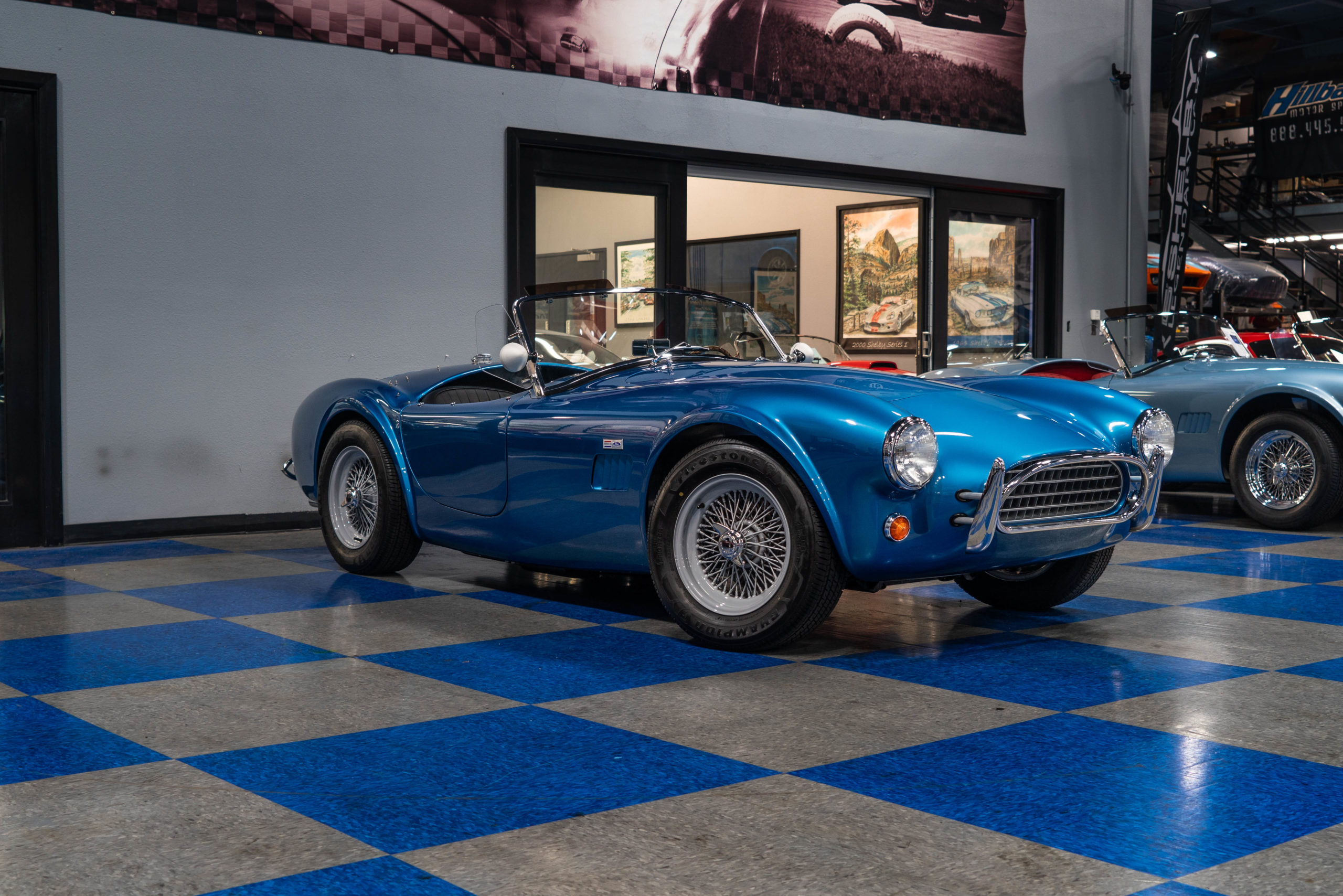 Superformance, a manufacturer of 1960s-era continuation sports cars, has donated a 1962 MKII Shelby 289 Slab Side to the Petersen Automotive Museum's upcoming digital gala set for Sept. 26, the low-volume manufacturer announced.
During its 26th Annual Gala Celebration, the Petersen Automotive Museum will auction the MKII Slab Side, with the proceeds generated from the sale of the vehicle and the other auction lots benefiting The Petersen Automotive Museum Foundation — a non-profit 501(c)(3) charity that supports underprivileged students in the Los Angeles community.
This particular build, model SPS0036, comes in a Guardsmen Blue paint scheme made famous by the Cobra. The vehicle is officially licensed by Shelby and built aesthetically and dimensionally correct to the original 289 Cobras of the early 1960s.
"Shelby's 289 Slab Side is the car credited with starting the muscle car era back in 1962," comments Superformance CEO Lance Stander. "The MKII 289 Slab Side is a true gentlemen's car. This Cobra is pure in every detail without being a screaming track car, yet it sounds and handles like one. This was a fun project for our team at Superformance, and we're confident that our 289 Slab Side lives up to the iconic Cobra legacy."
The Superformance MKII 289 Slab Side is modeled after the original car but with some modern upgrades in materials and design that incorporate safety and performance improvements without sacrificing driving excitement or originality, Superformance said.
Loyal to the original lines and proper nostalgic characteristics of the 1962 American race-winning Cobra FIA, this Superformance MKII Shelby is equipped with a 289 motor mated to a modernized five-speed Tremec T5 manual transmission to produce 388 horsepower. The Superformance Slab Side is built on the Tojeiro-styled round tube chassis and features an authentic transverse leaf spring suspension.
Engine cooling is controlled by thermostatically controlled electric fans behind an aluminum radiator with a period-correct Harrison water expansion tank. Superformance's Blue 289 Slab Side also incorporates 4 piston Wilwood disc brakes covered by chrome wire wheels.
Inside the cockpit, the leather-wrapped dash is adorned with period-correct Stewart Warner gauges, which are manufactured brand-new to the original size and laid in the correct location. The inclusion of a wood-rimmed Mota Lita Steering Wheel, chrome carriage-style Door Catches, a lined Glove Box and chrome grab handle all further provide an authentic Shelby driving experience.
Further amenities include a brass windshield that has been nickel-plated and chromed, as well as a complete set of chrome bumpers. Hood latches, headlights, turn signals and the Original Style Aluminum Grill complete the look on the vehicle's exterior.
"We're honored to gift them this gorgeous classic roadster," continues Lance Stander, CEO of Superformance. "Since 1994, the Petersen has celebrated automobile culture and artistry around the world. We donated the MKII because it embodies the spirit of one of SoCal's greatest automotive heroes, Carroll Shelby. He was a great friend of Bob Petersen, who founded the museum, so it was fitting to gift a car that honors Carroll's legacy and raises funds to help the Petersen Museum thrive for generations to come."
The Petersen Automotive Museum's digital gala includes an online auction through auction house Bring a Trailer, which will take place on Saturday, Sept. 26. The auction will also feature a fully restored 1961 MGA Outlaw, a driving experience with driver Bruce Canepa in a Porsche 935 and a six-night stay at a Scottish castle where the winner will be served by a private chef and full staff.