News
Superformance Debuts 50th Anniversary Gulf Racing GT40 & Matching Guitar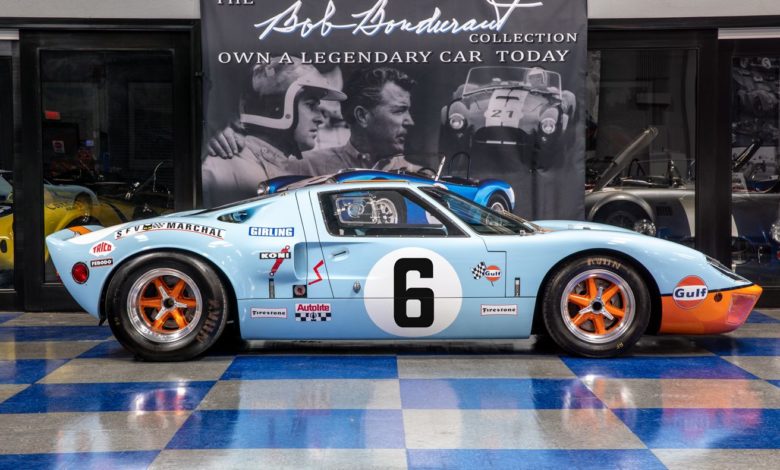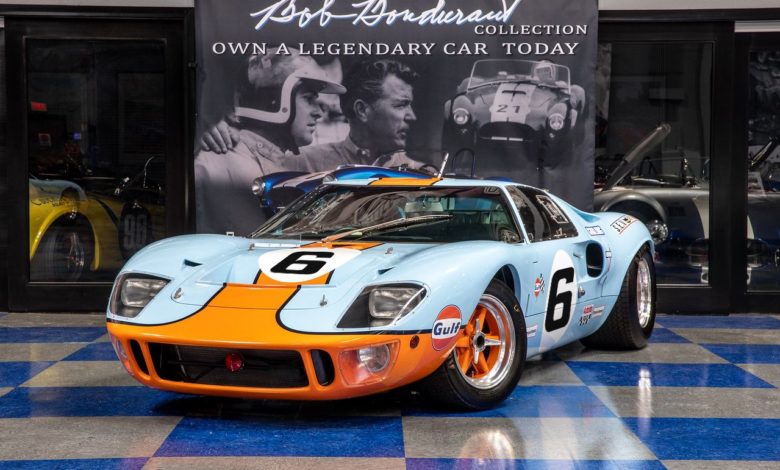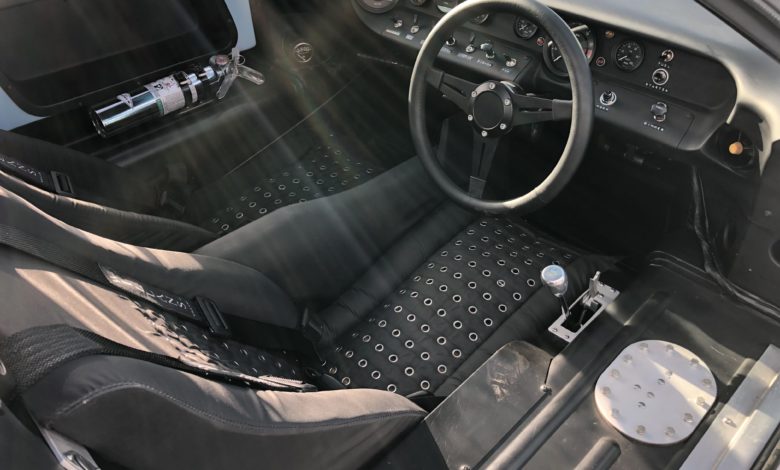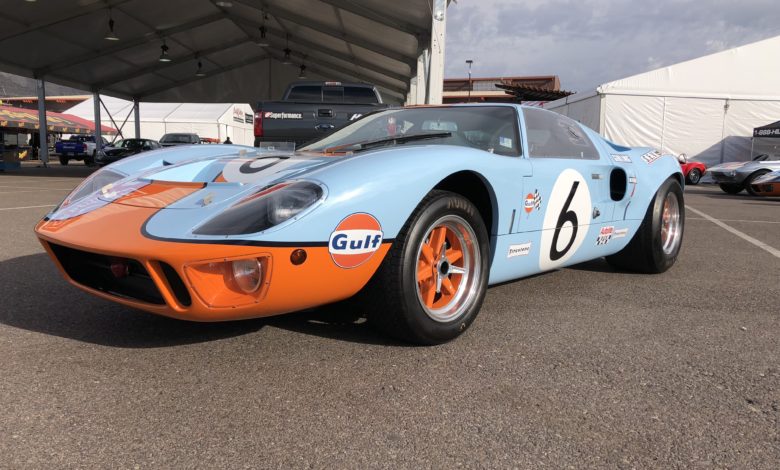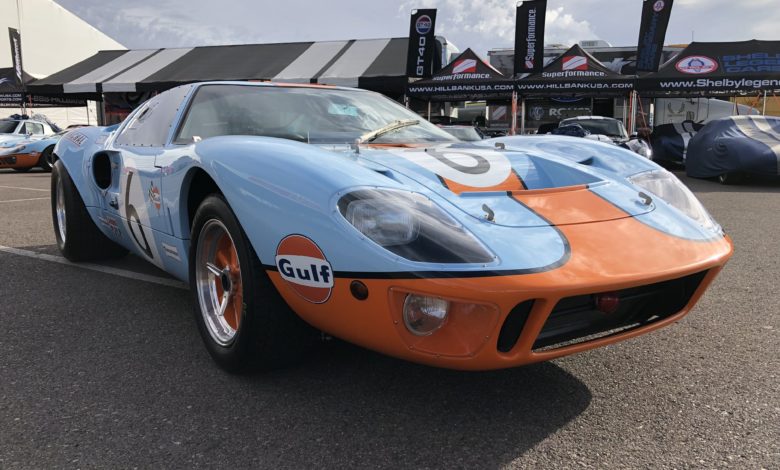 Superformance is taking orders for 50 limited edition Gulf Racing GT40 MkI cars at the Barrett Jackson Auction in Scottsdale, Arizona. These special edition GT40s will be exact replicas of the 1968/1969 Le Mans-winning car, chassis No. 1075. The optional tool room reconfiguration package includes many extras, such as a matching guitar.
"The GT40 dominated Le Mans, winning it overall for an incredible four consecutive years," said Lance Stander, CEO of Superformance. "No other American carmaker has come close to that amazing achievement. The same exact car, chassis number 1075, won both the 1968 and 1969 races. Both years, 1075 carried the iconic Gulf Racing livery all the way to the winner's circle. Our Gulf Racing 50th Anniversary GT40 honors all four years of 1075's racing history, making each one an instant collectible."
The limited-edition Gulf Racing GT40 is a recreation of the famous GT40 MkI that beat the world's best sports cars in both the 1968 and 1969 24 Hours of Le Mans races. The GT40 has won more prestigious racing events than nearly any other road racing car in history and now enthusiasts and collectors can own a piece of racing history with the limited release of the legendary Gulf Racing GT40 MkI by Superformance.
The tool room reconfiguration option package includes everything from period-correct Lexan windows to the 1969-style dash, racing tanks, coolers, racing equipment and graphics.
The package also includes a VIN number-matching Gulf Racing Series guitar. The guitar has former Gulf Racing chief engineer and deputy-in-charge John Horsman's signature and Gulf logo, reflecting the actual Gulf Racing Team who won Le Mans in 1968 and 1969. The guitars are a genuine GT40 licensed product designed by Safir GT40 Spares with production of the guitars by Hoodoo Musical Instruments.
The Superformance engineers paid such close attention to detail when designing the car that over 90 percent of the vehicle's parts are interchangeable with an original car and chassis, according to the company. The chassis is an exact replica of the original monocoque unibody chassis, and is made up of over 244 laser-cut or bent and pressed parts.
Superformance GT40 MkI vehicles have optional modern luxuries and safety features including air conditioning, Wilwood disc brakes, Bilstein shocks with H & R springs, an adjustable pedal box and front glass side windows with vents. The recommended power source is a 1969-spec 302 Ford engine with Gurney Westlake heads, but owners have the option to fit a Ford-based 289 or 351W small block.
All Gulf Racing 50th Anniversary GT40s will come with special edition collectability documentation and are backed by John Horsman and coordinated by John Sadler of Safir GT40 Spares, holder of the GT40 trademark, according to Superformance.
Superformance, which manufactures 1960s-era continuation sports cars, is now taking orders for the Gulf Racing 50th Anniversary GT40 MkI. The Gulf Racing 50th Anniversary GT40 roller will start at $179,995 and the "Tool Room Reconfiguration" edition starts at $209,900. For more information on Superformance, the 50th Anniversary GT40 and its full line of continuation vehicles, visit Superformance.com or call (800) 297-6253.