News
Subaru Reveals Travis Pastrana's Gymkhana STI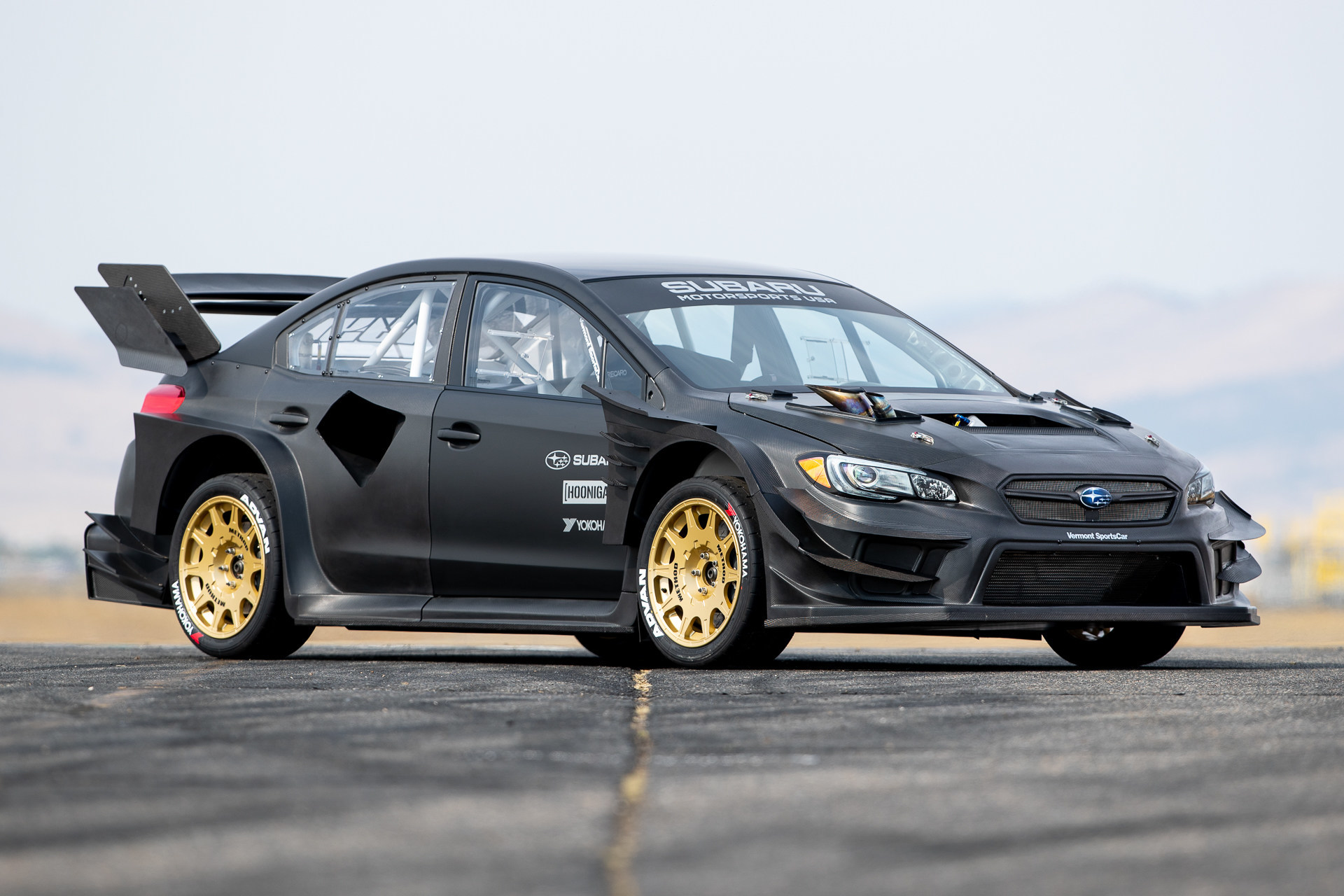 Subaru of America recently revealed a custom-built WRX STI set to star in the next installment of Hoonigan's Gymkhana video series with Subaru Motorsports USA driver Travis Pastrana at the wheel. Drawing on Subaru's rally and rallycross experience, this one-off STI throws out the rule book with the sole objective of taking Gymkhana to the next level, Subaru said.
Subaru and Hoonigan announced in May that Pastrana would take over the Gymkhana series for 2020, bringing the series back to its roots—the first two installments featured Ken Block driving Subaru WRX STI models—but promising a new take on the Gymkhana concept. With Pastrana's experience in rally, rallycross, supercross, freestyle motocross, NASCAR and stunts, Subaru was tasked with designing a custom vehicle for the video.
The production-based sedan is equipped with a raw carbon body and aero package, a custom-made Subaru Boxer engine, hood exit exhaust, long travel suspension and a race-ready interior built to Pastrana's specs.
"This STI is unbelievable," said Pastrana. "We've never had the opportunity to do this before, to build a car with no restrictions. Engine, suspension, aero—everything is unlimited, clean sheet. It's crazy fast, easy to control and get sideways and it was perfect out of the box in testing. Gymkhana is a new challenge for me but I want to raise the bar, and this is the car to do it."
"When we brought Subaru back to Gymkhana, we knew we had to build something outrageous," said William Stokes, motorsports manager, Subaru of America. "Travis always wants to push the limits, so we knew from the outset we weren't going to do this with a rally or rallycross car. This was an opportunity for us to redefine what an STI could be, and the results speak for themselves."