News
Study Examines Top Automotive Influencers on TikTok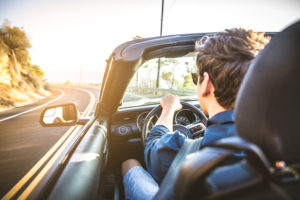 With car influencers rising in popularity on TikTok, Uswitch.com investigated which "carfluencers" are earning the most per post on the app.
This research is part of a larger study into 25 car influencers and their potential earnings on TikTok.
Surprisingly, in this traditionally male-dominated field, a female takes the lead as the highest-earning car influencer on TikTok, the researchers said. Supercar Blondie is famous for sharing reviews on luxury cars with her 6.7 million followers, attracting a potential media value of $6,700 per post – $5,600 more than 10th place Colin Furze with $1,100.
In second place is Dima Gordey. With a range of funny videos in which he reviews, enhances and even gifts vehicles to his viewers, Gordey is a focal point for car content on TikTok with 4.5 million followers. The Russian-born car influencer is estimated to earn around $4,501 for a sponsored post on TikTok.
TJ Hunt completes the top three potential highest-earning car influencers on TikTok. Although his main platform is YouTube, TJ could also benefit from TikTok with his potential earning power being gauged at $3,400 per post–$998 more than James Stradman who ranked in 5th place.
Click here for the full results of the study.