News
Student-Built Wrangler Fetches $53,500 at Auction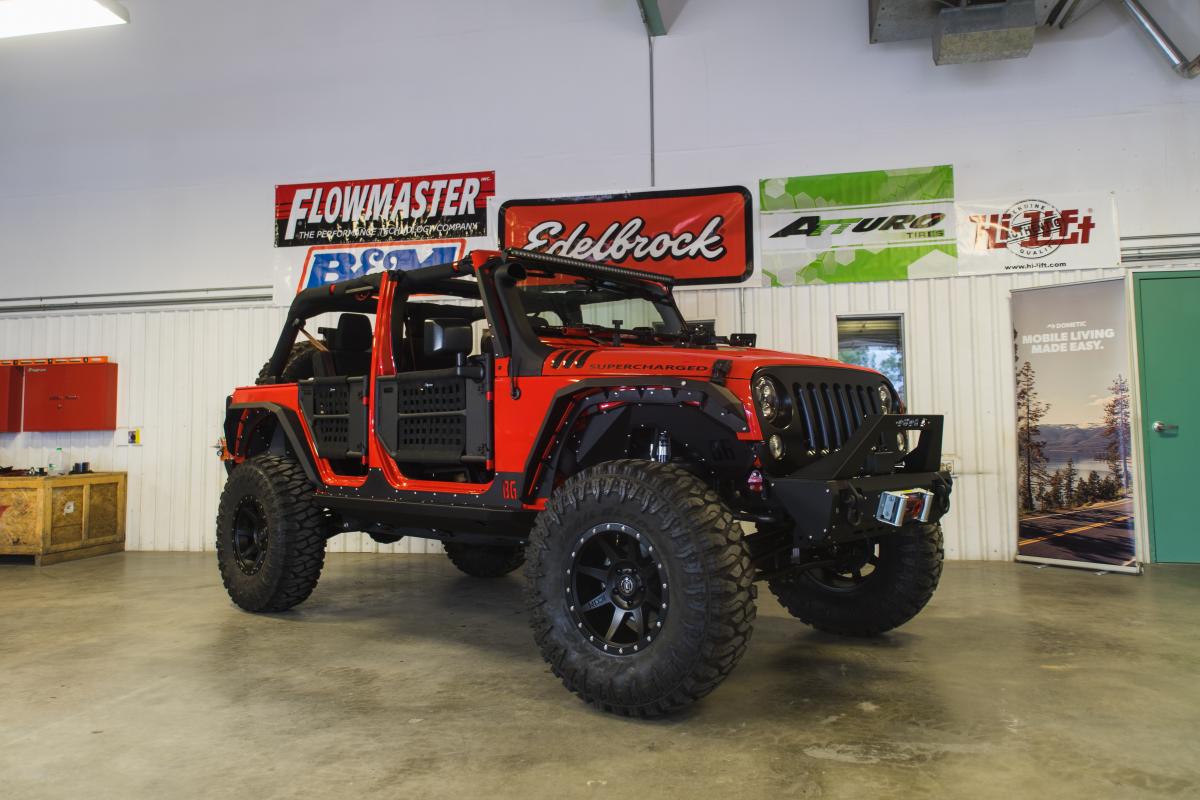 The fully customized 2015 Jeep Wrangler Unlimited built by students of the Santa Fe Early College Opportunities Auto Tech School (Santa Fe ECO) sold for $53,500 on June 26. Santa Fe ECO is a magnet high school in Santa Fe, New Mexico, that provides applied sciences and tech training, along with traditional academic classes.
The customized Jeep auctioned through Bring-a-Trailer resulted in a bidding war that drove up the price, according to SEMA. All of the proceeds will be used to fund another project that will continue to support and educate students about vehicle builds and careers in the automotive industry.
"We at Bring-a-Trailer are very excited to partner with SEMA to auction this special Jeep build," said Randy Nonnenberg, Bring-a-Trailer co-founder and CEO. "We also know that young enthusiasts are key to the future of the automotive hobby, and we applaud SEMA for investing in this program and these students. We are very happy to also be donating our entire 5% auction fee on this Jeep to the same great cause."
With the auction raising $53,500 and the auction house donating 5 percent of the auction fee, the grand total raised for the school is $56,175.
The custom Jeep Wrangler Unlimited was a collaboration between SEMA and the Santa Fe ECO for which 24 automotive aftermarket companies contributed parts, making it truly a one-of-a-kind customized Jeep.
Click here for a list of sponsoring suppliers and the parts they donated.
"The industry has really supported this project," said Zane Clark, SEMA senior director of education. "Their generosity has elevated the build beyond our expectations and created a once-in-a-lifetime learning experience for the students."