News
Street Car Takeover Led by DeatschWerks in Oklahoma City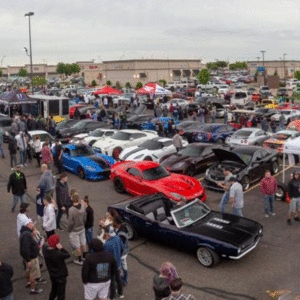 DeatschWerks sponsored the recently held Street Car Takeover event in Oklahoma City.
"We could not have been more excited or proud of the opportunity to work alongside the Street Car Takeover team both at the Friday dyno night, and Saturday at Thunder Valley Raceway Park," DeatschWerks stated in a news release.
Street Car Takeover presented by Nitto Tire is a streetcar lifestyle event filled with drag racing, roll racing, night meets, and car shows. Hundreds of people showed up for the Oklahoma City event. The DeatschWerks booth featured an LS swapped BMW-called the GMW or BM-Trouble You-owned by Mark Hutchison's, DeatschWerks senior marketing coordinator. The booth also displayed Sam Barnett's 1967 Chevrolet Nova named Dig Only Evo, and Chance Wynn's ProCharged 2018 Mustang.
"We were in good company, the Twin Peaks and surrounding parking lots were packed with import cars, muscle cars, trucks, and exotics," the company stated in the release.
Saturday of the event brought rain, but more than 200 racers and 3,000 spectators still turned out to Thunder Valley Raceway Park for roll racing, drag racing, and the car show.
"Racing continued late into the evening with some of our own DW employees running their cars in test and tune and in several of the classes. We saw some blisteringly fast times, and the classes were stacked with close competition that made for a great day of racing."