News
STRATTEC Power Tailgate for Chevy Silverado Wins OE Design Award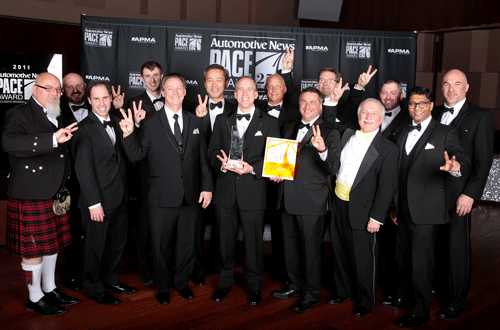 STRATTEC Security Corp. won the Automotive News PACE Award for its new Invis-A-Rise Power Tailgate technology found on the Chevrolet Silverado. The tailgate allows users to automatically open, close and latch it with the push of a button, according to the company.
The Invis-A-Rise(r) Power Tailgate was selected by judges as one of the 34 innovation finalists from all around the world for the award, which was then narrowed down to 14 award winners. The competition was open to suppliers that contribute products, processes, materials or services directly to the manufacture of cars or trucks.
"At STRATTEC, we continuously strive to build upon our innovations and successes to offer the latest technology to automotive OEMs. The Invis-A-Rise Power Tailgate for the Chevrolet Silverado is an extension of our commitment to providing revolutionary technology that gives consumers a combination of convenience and safety," said Curtis Mazure, product business manager for STRATTEC Power Access. "We are very proud to have been awarded this prestigious award for two consecutive years. It demonstrates our ability as a company to bring innovative ideas quickly to market."
The Automotive News PACE Awards celebrated its 25th anniversary, recognizing suppliers for making a product innovation, technological advancement and the hard work of automotive companies. The 14 award winners were announced April 9at the Max M. and Marjorie S. Fisher Music Center in Detroit. The Government of Canada was a platinum sponsor.