News
Steele Rubber Products Appoints Joanna Agosta Shere as New President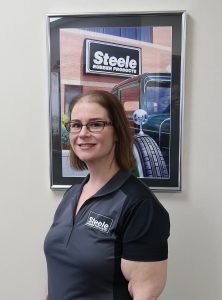 Weatherstripping producer Steele Rubber Products has appointed Joanna Agosta Shere as its new president/CEO. She assumed day-to-day leadership responsibilities on Jan. 1.
Agosta Shere joined the company in July 2005, and has served as Steele's vice-president over the past four years.
"I am excited to lead Steele Rubber Products into the third generation of family management and continue the legacy of a strong brand in the automotive restoration industry," Agosta Shere said, "as well as added growth in the RV, Marine, and other markets of interest."
Steele Rubber Products is a family owned and operated company founded by Shere's grandfather, Lynn Steele. Throughout her tenure, Agosta Shere has worked in many different areas of the company including marketing, customer service, research and development, commercial sales, management and administration.
In addition to her responsibilities at Steele, Shere also serves as a volunteer with the Specialty Equipment Market Association (SEMA), a world-wide association with over 6,000 member companies, as an Automotive Restoration Market Organization (ARMO) Select Committee Member, where she collaborates with other members on behalf of the restoration industry.
Matt Agosta, Steele Rubber Products former President, has retired but remains with the company as an owner and a member of the Board.