News
Starrett, Roush Yates Engines Renew Partnership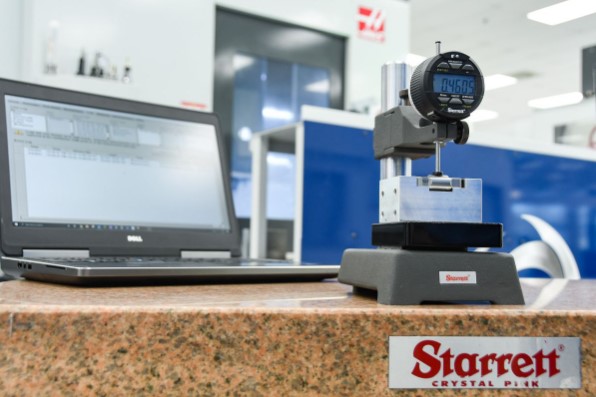 Roush Yates Engines and L.S. Starrett Co. have agreed to an extension of their partnership agreement, the companies announced.
Since 2017, Roush Yates Engines and Starrett, located in Athol, Massachusetts, have teamed up to use Starrett's measuring and inspection devices to produce Roush Yates Engines products.
"Starrett's brand is iconic and known worldwide. Their support to our race programs has provided competitive advantages to win races," said Todd English, VP strategic partnerships and marketing, Roush Yates Engines. "We rely on their employee's workmanship in their manufacturing facilities in Athol and across the globe. We look forward to expanding our valued partnership and leveraging Starrett's metrology hand tools, force measurement, vision measurement systems and DataSure 4.0 to acquire metrology data."
Roush Yates Engines utilizes a wide array of Starrett metrology equipment, from hand gages and micrometers to Vision machines (AV450, HDV 400, AVR 300), the company said, as well as force and material testers.
"Starrett has been a partner like no other," commented Doug Yates, president and CEO of Roush Yates Engines. "We rely on their accuracy in both of our facilities. Whether it's a part going to the track in an FR9 engine or components for the aerospace or defense markets, it's a necessity to have the best equipment in the metrology business."
"Starrett is glad to work with a high demanding customer such as Roush Yates Engines, as they use precision with everything they do," said Emerson Leme, vice president industrial products North America of Starrett. "Starrett has been a long-standing premier supplier to Roush Yates Engines for many years and extending this partnership is a win for all of us."