News
Stage 8 to Sponsor Daddy Dave Racing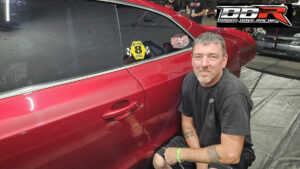 Stage 8, a manufacturer of mechanical locking fasteners, has signed on to sponsor Daddy Dave Racing, the company announced.
Dave "Daddy Dave" Comstock is one of the original "Street Outlaws" hailing from Oklahoma City, Oklahoma. In Season 6 of Street Outlaws, Comstock raced his way to the Championship, and was crowned the season's People's Choice Team Captain and Captain of one of the eight teams currently competing in the series, the company said.
"Daddy Dave gives his all in every single race, and it's an incredible honor for us to sponsor him this year," said Bruce Bennett, owner of Stage 8 Locking Fasteners.
"Stage 8 has supported racers at all levels for over 35 years, and I'm excited and thankful for their belief in me and our new partnership," said Comstock.