News
SpeedVideo and Street Car Takeover Enter Broadcast Partnership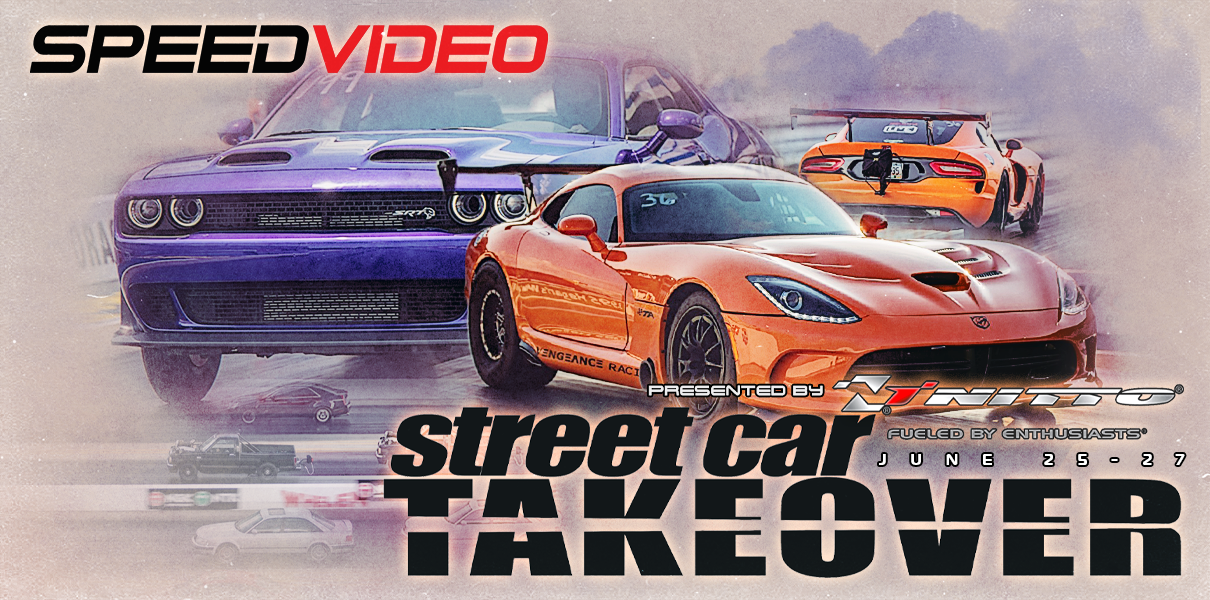 SpeedVideo has entered into a broadcast partnership with the automotive event series Street Car Takeover (SCT) to live stream the Street Car Takeover Charlotte 2020 event on June 26-27, the two organizations have announced.
"Charlotte is our favorite event and really shows what Street Car Takeover is about," said Chase Lautenbach, co-owner of Street Car Takeover. "This is our largest event of the season with the best event layout we offer. The Twin Peaks car meet that happens Thursday night is only a couple miles from the track and hotels with plenty of things for the family to do in the area."
Street Car Takeover not only features drag racing, but roll racing as well. In roll racing, drivers line up 1,300 feet behind the burnout box, eclipsing the starting line at 35 to 40 mph, and the winner is determined by speed (miles per hour) not the elapsed time. There are three classes of roll racing at SCT Charlotte 2020: the 140 mph and 150 mph brackets where the speed cannot be exceeded, and the King Of The Bakery which has no trap speed limitation but vehicles must be street legal. Roll racing will be taking place on June 26.
"We at SpeedVideo are super excited about adding Street Car Takeover to our SpeedVideo live schedule," said Tom Bobolts from SpeedVideo. "SCT Charlotte has it all, a huge following and a great energy. We can't wait to capture all of the action."
Classes for June 27 include: Small Tire, Street Racer, Street Outlaw, Monster Clutches Stick Shift, Street Racer Mild, FWD Heads Up, Truck/SUV, Extreme Street, Daily Driver Mild and Daily Driver Extreme.
Justin Kieth, co-owner of Street Car Takeover, went over the updates to the event this year, "We have The Sticky Mafia coming to prep this event so the track will be better than ever. This will make the event fast with cleanups and cars going down the track. We want the racers to experience the best prepped surface we can possibly provide. We also added a Heavyweight class that requires the car or truck to be 4,200 pounds (without the driver) to make things even more interesting."
Full live event coverage of the Street Car Takeover Charlotte 2020 event in live HD will be available on SpeedVideo.com for annual or monthly subscribers. There will be parts of the event which will be broadcast for free as well.