News
Spanesi Americas Welcomes Staff Members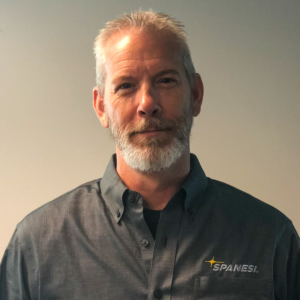 SpanesiAmericas recently announced staff additions.
Dan Dziuban has been hired onto the Spanesi Training Team in the role of technical trainer, and Richard Gray Jr. joins the company as data collection specialist, according to press releases.
The training team is tasked with creating curriculum and delivering all educational activities for Spanesi Americas' customers, distributors and internal staff members across the United States and Canada.
"I'm excited to join the team of Spanesi Americas," said Dziuban. "I've been looking forward to joining the team since I first used the Spanesi motorcycle lift in my repair facility. Spanesi builds excellent products and I'm looking forward to providing training for Spanesi's customers and distributors."
Dziuban has over 20 years of experience in the automotive and industrial coatings industry. Recently, he owned and operated his own automotive repair facility.
"With Spanesi Americas' rapid sales growth over the past several years, we've recognized the need for us to bring on additional support personnel to support our ever-increasing group of customers," said Timothy W. Morgan, COO and managing director of Spanesi Americas Inc. "Dan brings his many years of experience to Spanesi and strengthens a training team that has an astonishingly deep understanding of the collision repair industry, its challenges and educational needs."
Meanwhile, Gray comes to Spanesi with more than 14 years of military service. During his career he was with the Marines and the U.S. Coast Guard, where he excelled in his many roles until he was honorably discharged in 2016, according to the release.
The Waterman, Illinois native started taking courses at Waubonsee Community College after reading an article in the Chicago Tribune.
"Richard stands out through the dedication to his studies at Waubonsee Community College," Morgan said. "His military experience appealed to us as we look to employ individuals with strong leadership skills within the Spanesi organization. Richard's instructors at Waubonsee Community College worked with us to make sure that he would be an excellent fit for the organization."