News
Spanesi Americas Hires Custom Vehicle Paint Veteran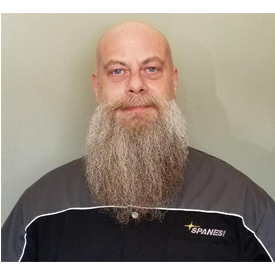 Spanesi Americas has welcomed Ron Coan to the Spanesi Americas team as a spray products specialist.
Coan comes to Spanesi with more than 35 years of experience spent mostly inside of spray booths. According to the company, his expertise in the automotive coatings industry has provided him multiple opportunities to paint concept vehicles, including the Cadillac 16; one-of-a-kind prototype vehicles, such as the Bizzarini 5300 SI Spyder; Ford SEMA cars; Jeff Gordon's Axalta paint scheme race cars for Hendrick's Motorsports; and historical vehicles, including the Bi-Autogo. Coan also has been a cast member for two nationally distributed TV programs featuring vehicle builds and one-off vehicle restorations.
"I understand the importance and the value that a great spray booth can provide to a repair facility. Spanesi creates high-quality high-performance spray booths that produce amazing results," Coan said. "I'm ready to use of the knowledge that I have accumulated throughout my career and work for a company that goes out of their way to help customers and painters. Spanesi is a great company with extremely knowledgeable people. I'm proud to be joining a team like that."
"Ron's experience on the paint side of the automotive industry is second to none," said Timothy W. Morgan, chief operating officer and managing director of Spanesi Americas. "Ron's had a distinguished and notable career with over 35 years in the industry. Adding Ron and his experience to the world-class team at Spanesi Americas is priceless. We are excited to add Ron to the shop design, production efficiency, and facility operations teams to bring more and more value to our distinguished customers."
Spanesi Americas continues to grow within the North America market. This year is expected to be another high-growth year for the organization, according to the company, and Coan's addition to the team reinforces Spanesi Americas' commitment to customer service and support this year and beyond.