News
South Dakota Speedway/Event Center Set for Auction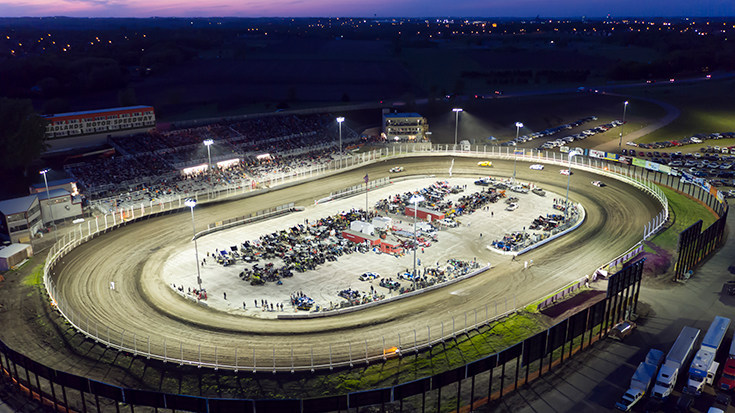 A Midwest dirt track is headed to auction next month.
Badlands Motor Speedway in Brandon, South Dakota and everything it takes to operate the facility will go up for a winner take all auction by Williams & Williams-if the minimum $3.15 million reserve is met, according to a press release.
The historic 73-acre facility has been a fan favorite for decades, hosting a variety of motorsports and concert events.
Seller Chuck Brennan reportedly invested millions of dollars in a complete renovation of the historic venue after acquiring the former Huset's Speedway.
"What's important to understand about this facility is the diversity of events it can support," Brennan said. "As a venue owner, you could lease out racing programs, the concert venue and the many other promotable events such as tractor pulls, motocross, monster trucks and snowmobile racing. We have 100,000 square feet of AstroTurf that can be installed and a capacity of over 20,000 for outdoor concerts."
The track hosted more than 40 events for its inaugural season, which included the World of Outlaws tour, the release stated.
"The speedway is an important contributor as an economic drive. Our desire is to see new owners with great ideas make this a win-win for every race team, race fan and the community," Brennan added.
The live auction will take place at 3 p.m. Central time on Saturday, Sept. 15, onsite and via online bidding through AuctionNetwork.com. Bidders will need to provide proof of funds prior to the auction and can obtain a bidder information package by calling Williams & Williams at (800) 801-8003.