News
Sonnhalter Wins PRSA Rocks Award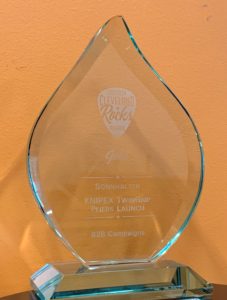 Sonnhalter, a communications firm marketing to professional tradesman, received a gold award in the "B2B Campaigns" category at the 19th Annual Public Relations Society of America's (PRSA) Cleveland Rocks Awards, the company announced. The competition recognizes communications programs and tactics.
Sonnhalter received the gold award in "B2B Campaigns" for the launch of KNIPEX's TwinGrip Pliers. Sonnhalter worked with KNIPEX to develop a campaign to spread awareness about the pliers.
Sonnhalter worked strategically to communicate to KNIPEX's audience of tradesmen, tool enthusiasts and DIYers the innovative features and benefits of the TwinGrip pliers, the company said. Sonnhalter invited trade media to attend a virtual press event, which resulted in product coverage highlighting the TwinGrip Pliers in industry trade publications. KNIPEX also received immediate coverage from key influencers that generated excitement surrounding the new product, firm representatives said.
Other elements of the campaign included paid media to feature TwinGrip content in trade publications, eNewsletter placements, video placements, e-blasts and digital website display banners, as well as development of a brochure and teaser video.
"We are honored to see the work we do get recognized by some of our city's best and brightest public relations professionals," said Matt Sonnhalter, vision architect at Sonnhalter. "We are lucky to have a client who makes the best pliers on earth."
Annually, the PRSA-Cleveland Rocks Awards acknowledge Northeast Ohio's outstanding communications programs, which incorporate research, planning, execution and evaluation, the organization said.