News
SnugTop Traces its Steps After 60 Years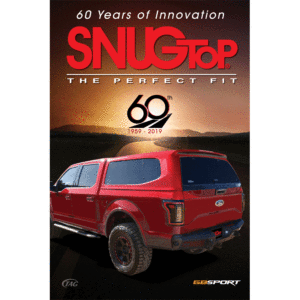 SnugTop has reached its 60-year milestone of being in business.
The company started in 1959 when Bob Kyle founded Custom Fibreglass Manufacturing Co. in Long Beach, California. Initially, the company made hardtops for imported sports cars. The snug fit and quality construction led the tops to be called SnugTops, and in short time the name SnugTop was adopted for the company.
SnugTop's first venture in the truck market was in 1965 when it developed a topper for the original Datsun mini truck. When the gas crunch hit in the 1970s, SnugTop responded with a cab-high design for pickups that sleekly complemented the lines of the truck and enhanced fuel economy-factors that continue to influence SnugTop's engineers and designers, according to the company.
Current president Hartmut Schroeder and partners acquired SnugTop in 1989. Current ownership has been responsible for many designs and engineering accomplishments in the past 30 years, including several customer satisfaction awards, according to the company.
SnugTop was acquired two years ago by Truck Accessories Group (TAG), which has provided the company with additional resources.
Visit SnugTop.com for more information.