News
SmartGlass Products Headed to Brazil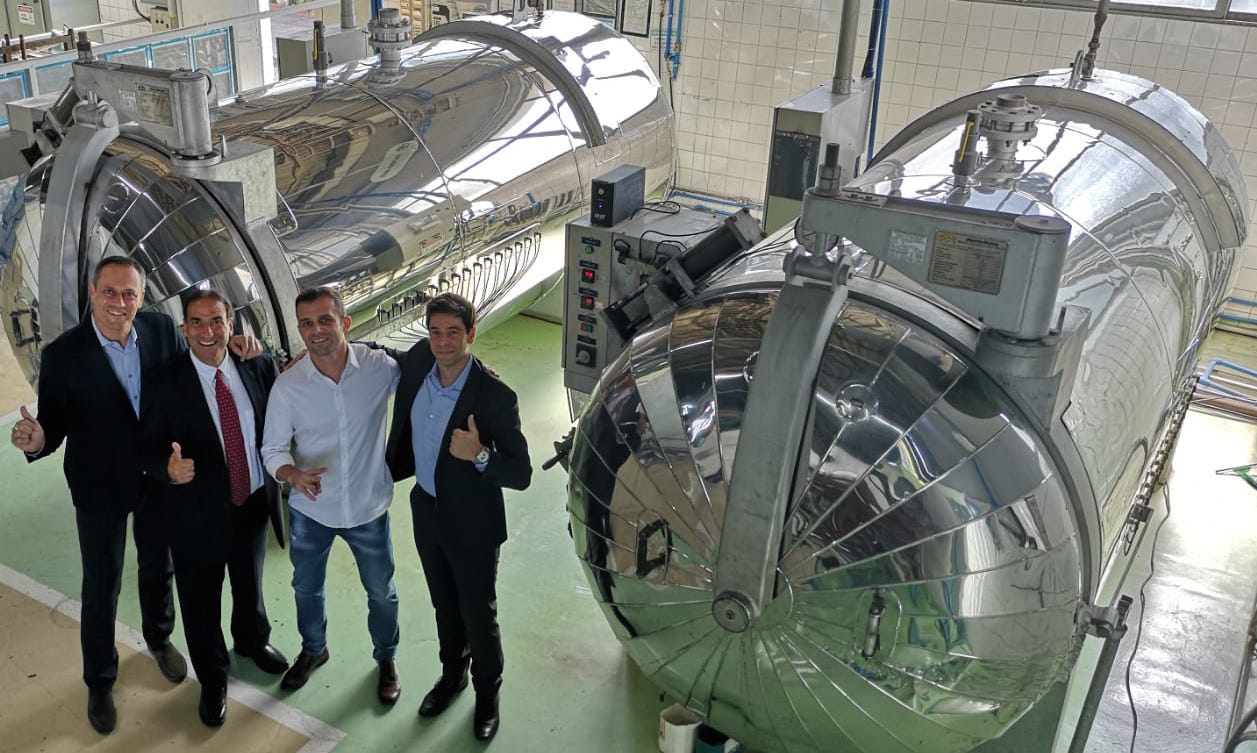 Research Frontiers Inc. and Israel-based material science company Gauzy Ltd. joined SER Company at a ceremony in Sáo Paulo, Brazil to commemorate SER becoming a licensee of Research Frontiers to produce SPD-SmartGlass for the Brazilian market with SPD light-control film manufactured by Gauzy.
The parties also announced that SER has placed one of the largest known initial orders for SPD light-control film to date.
All SPD film used to create LCG (light control glass) for SER will be produced by Gauzy in Germany, according to a press release.
PD-Smart light control film, invented and patented by Research Frontiers, is a key component in SPD-SmartGlass products. This film, using specially engineered nanoparticles, allows users to instantly, precisely and uniformly control the shading of glass or plastic products, either manually or automatically.
Products using Research Frontiers' smart glass technology are being used in tens of thousands of cars, aircraft, yachts, trains, homes, offices, museums and other buildings, according to the company.
"SER has brought many high-quality products to our customers in Brazil and Latin America, especially in the aftermarket for armored glass for automotive applications, and has now entered the architectural market," stated Fabio Santos, president and CEO of SER. "We specialize in high-quality, high-end products for the most discerning customers. SPD-SmartGlass offers the innovation and performance that our customers demand, and can increase the functionality of armored glass by reducing noise and temperatures inside the vehicle and increasing both comfort and security."
Gauzy announced in February that it was building a new, state-of-the-art factory line in Stuttgart, Germany to produce SPD light-control film.
"Our core business philosophy is to work with the finest glass fabricators in the world, with a commitment to providing them with the best materials and training," said Eyal Peso, president and CEO of Gauzy Ltd. "SER successfully completed our robust training program and became a certified laminator for our high-performing films. We are proud to align with this industry leader, and see Gauzy's LCG (Light Control Glass) technology integrated into SER's expanding product line."
Joseph M. Harary, president and CEO of Research Frontiers, added that demand for armored glass in Brazil is high.
"The use of SPD-SmartGlass technology will enhance the security of vehicles and their occupants by adding tinting that blocks over 99.5% of light instantly and on demand, reduces heat, and provides unprecedented control and better acoustics and privacy inside the vehicle," he said.
Research Frontiers' patented SPD-SmartGlass technology is the same best-selling smart window technology that can be found on various car models from Daimler, McLaren Automotive and other auto makers, the company noted.