News
SKF Joins NASCAR as a Competition Partner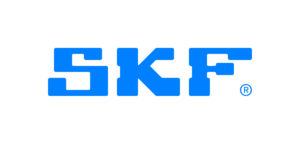 SKF has gained status as a NASCAR Competition Partner, the company announced. SKF will be a bearing supplier for the NASCAR Next Gen car, principally in the wheel bearing and transaxle applications.
The Next Gen car, which debuts this year, will feature SKF's custom-made single-row sealed angular contact ball bearings based on the super-precision angular contact ball bearing. This SKF custom-bearing solution design reduces friction compared to past solutions, improving fuel mileage, and lowering CO2 emissions, the company said. In conjunction with developing the custom bearings, SKF is sponsoring the "SKF Sustainability Award" for the NASCAR Camping World Truck Series (NCWTS) teams, displaying the SKF Logo on the front fender of their vehicles for the 2022 racing season.
"We're thrilled that SKF gets the opportunity to support the premier US motorsports organization, NASCAR. The NASCAR Competition Partnership allows true automotive performance companies, like SKF, to showcase our advanced technology, a quantum leap into a more efficient bearing arrangement than previous generations," said Kenneth Fegely, SKF key account manager Racing USA.
The NASCAR Competition Partner program is only open to companies with specified parts or services used on a NASCAR race car, the sanctioning body said. SKF will provide automotive roller bearings in the multi-year partnership.
"SKF partnering with NASCAR and its affiliates showcases and promotes our products and brand, making our advanced technologies more visible to the automotive market. This NCWTS SKF Sustainability Award is the beginning of our commitment to highlight our sustainability initiatives' relevancy to the motorsports industry," said Fal Dieso, vice president of marketing, SKF USA. "And it's a nod to ongoing innovation in racing by rewarding the team that sustains the most lead laps in an event."
The "SKF Sustainability Award" will be awarded at each of the 23 NCWTS races in the 2022 season. The award will be based on the NCTWS team that sustains the most lead laps during the event, the series said.