News
SKF Expanding EV-Specific Portfolio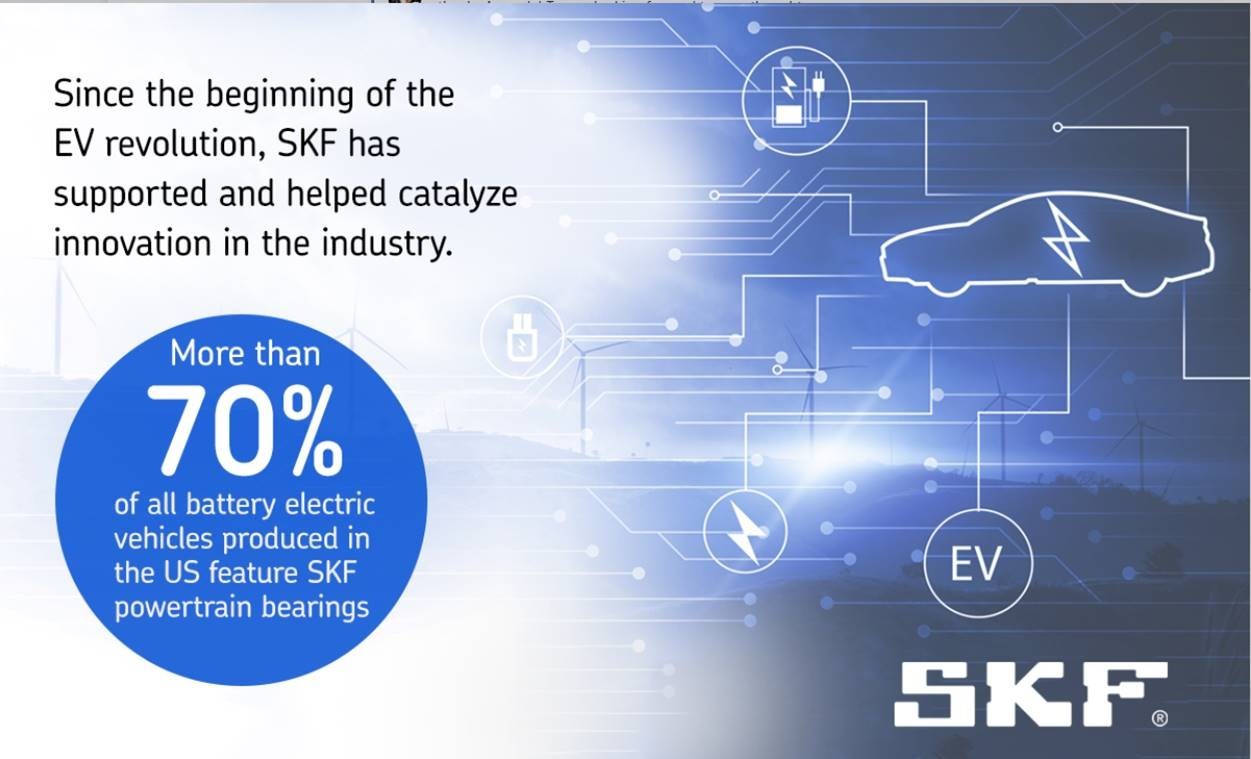 SKF is investing in EV technology as part of its pledge to increase sustainability, the company announced.
In response to growing demand and in alignment with the company's stated goal of helping customers to become more sustainable, SKF is developing products to improve EV performance and affordability, company representatives said.
"Our capabilities allow us to support the industry in overcoming challenges while taking advantage of the many opportunities that EVs represent," said Greg Zimmermann, president Automotive North America for SKF USA, Inc. "As technical advances like range extension, battery longevity, charging technology and available charging infrastructure continue to improve, the market will experience more competitive pricing attracting new buyers. And while cost reduction and more sustainable infrastructure will be important developments, the power density of BEVs will also continue to improve addressing range anxiety."
SKF addressed some of the challenges unique to EVs by redesigning the bearings and their components, such as the polymer cage, rolling components and by using special lubricating grease. In fact, customized and hybrid bearings are already solving some of the fundamental issues that can affect reliability in electric vehicles.
Specialized SKF EV Products include:
Hybrid Deep Groove Ball Bearings (DGBB)
eDrive Ball Bearings
SKF Rotor Positioning Bearing
SKF Needle Roller Bearing
NUBS cage for deep groove ball bearing
Sensor bearing units
High Speed Ball Bearing
Bi-Directional High-Speed Seal