News
Simeone Museum Named 'International Automotive Museum of the Year' for Second Time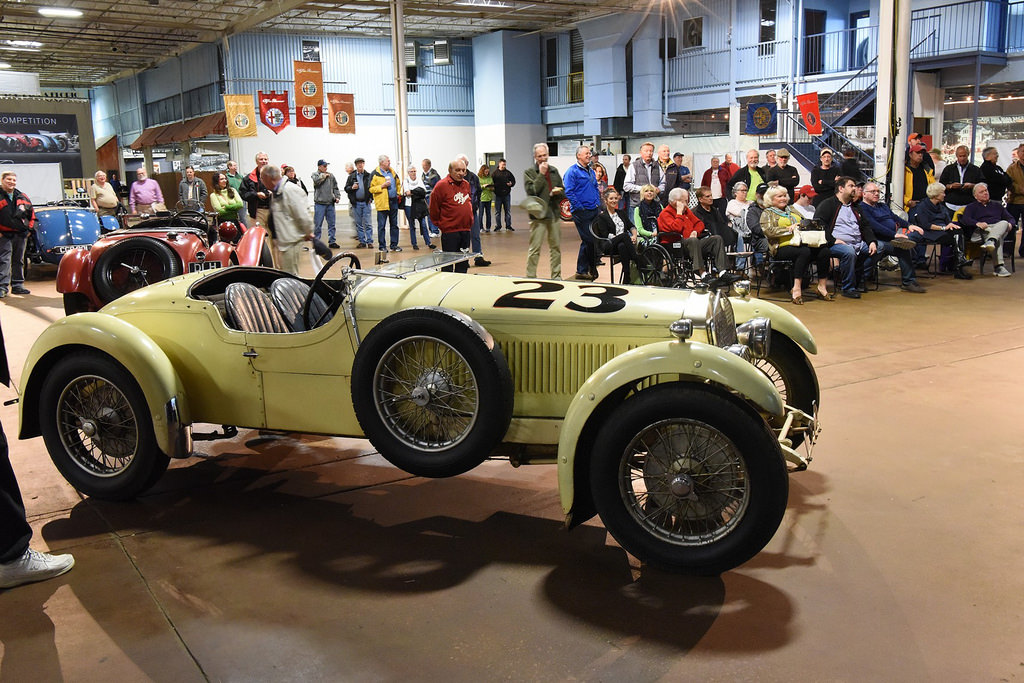 The Simeone Foundation Automotive Museum in Philadelphia-a collection of 65 rare and significant racing sports cars-has been selected as 2017 Museum of the Year by the Octane Awards (formerly known as the International Historic Motoring Awards) for the second time.
The museum previously won the inaugural award in 2011, and also has been awarded the organization's Car of the Year and Publication of the Year honors.
In making the award, the selection committee noted, "In 2017 the Simeone Museum is most impressive for its commitment to inspiring the car enthusiasts of tomorrow. Teachers are invited to make use of the museum's educational resources, and Demo Days, held twice a month, give visitors the opportunity to see the museum's cars in action and learn more about them."
The judging panel includes such noted figures as TV host Jay Leno, vintage car racer and Pink Floyd drummer Nick Mason, Collier Collection curator L. Scott George, five-time Le Mans winner Derek Bell, and noted collector Corrado Lopresto, among others.
"Recognition by the esteemed judges of these awards is truly the highest honor to which an automotive museum can aspire. We are very proud and appreciative to be so recognized, especially in the company of other illustrious institutions," said Fred Simeone, executive director of the Simeone Museum. "Public museums such as ours strive to be relevant to the community, and to provide an experience which blends the history and excitement of motoring. This award is a great boost in helping us achieve that goal."
The results were announced at a black-tie ceremony Nov. 16 at the Underglobe on the Southbank of the River Thames in London.
The Simeone Museum was previously awarded Museum of the Year in 2011, the first year the honor was bestowed. In 2013, the museum was awarded Publication of the Year for the book The Stewardship of Historically Important Automobiles.
One of the most significant cars in the collection, a 1964 Cobra Daytona Coupe, was selected Car of the Year in 2014.
The Simeone Foundation Automotive Museum, located near the Philadelphia International Airport, is a 501(c)3 non-profit corporation. Since the museum opened in 2008, it has been internationally recognized for the quality of the collection's automobiles, and the instructive nature of the displays.
"All of the cars have important historic meaning in the development of sports car road racing, from its beginnings at the turn of the century, to the 1970s," the museum states. Many of the cars in the collection are in original, as-raced condition.