News
Simeone Foundation Automotive Museum Chooses ODYSSEY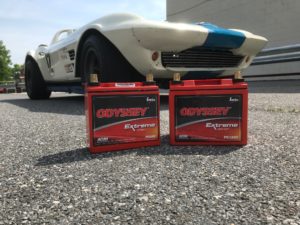 EnerSys has announced that its ODYSSEY line has been selected as the official batteries of the Simeone Foundation Automotive Museum.
The Simeone Museum, located in Philadelphia, features collections of racing sports cars and has twice been voted Museum of the Year, according to a press release.
"We are pleased to have ODYSSEY batteries available for the vehicles in the Simeone Museum," said Dr. Fred Simeone, executive director and founder, Simeone Foundation Automotive Museum. "All of our cars are kept in peak running condition and we try to take each one out for a demo day on a rotating basis. This means having batteries that are able to deliver the power to start these high-compression engines that can also fit into very constricted spaces. ODYSSEY batteries are the perfect solution."
The museum includes a number of historically significant racing sports cars, including the first Cobra Daytona Coupe ever built (CSX2287), the Bugatti Tank that won the 1937 Le Mans, the Hippie Porsche 917, and the crown jewel of the collection, the Alfa Romeo 8C 2900B MM that won the 1938 Mille Miglia.
"We are very proud that the Simeone Museum has selected ODYSSEY batteries to play an important role in the demonstration of these historically significant vehicles," said Dave McMullen, senior director of reserve power marketing at EnerSys. "The fact that they regularly take these cars out and run them is unique. Nowhere else in the world can you see cars like these run on a regular basis."