News
THE SHOP September Issue is Now Available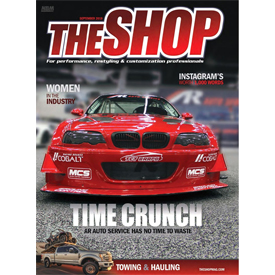 THE SHOP magazine's September issue is mailing now. Get a head start on reading this month's coverage while waiting for the issue to arrive in a mailbox near you.
The September issue includes the feature articles on women in the industry, towing & hauling, the ins-and-outs of using Instagram, and the work behind removing spot welds.
Stay tuned to THE SHOP's daily eNewsletter for updates on what's coming in future issues of the magazine.