News
THE SHOP's Publishing House Has a New President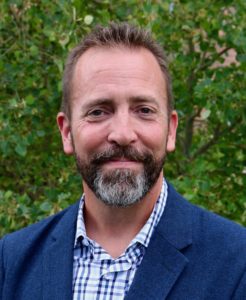 BROOMFIELD, COLORADO-Dave Pomeroy, a 25-year veteran of National Business Media (NBM), has been named president of the publishing company, effective Aug. 1. The announcement was made by NBM's founder and CEO, Bob Wieber.
NBM is the parent company of THE SHOP magazine and several national trade magazines, trade shows, websites, special market reports, and digital media initiatives.
"NBM enjoys an incredibly strong foundation, built on its print publications, digital content presentations, and trade show events," Pomeroy said. "Working together closely with our outstanding team, I can't wait to begin our next chapter. The markets we serve count on us as a media company that will challenge the norm and continually evolve to connect buyers and sellers in the best way possible. This has always been what sets NBM apart-and I'm eager for what's next."
Wieber, who founded the company in 1985, will continue as CEO.
"We are excited for our next steps," Wieber said. "Our work matters-now more than ever-and with Dave's deep understanding of our business-to-business mission he is the perfect person to lead our company through our next transformation."
Pomeroy has held a variety of responsibilities during his 25-year tenure at NBM, most recently serving as vice president of publishing and markets since 2013. He previously served as publisher of several NBM titles, including A&E and PRINTWEAR.
Pomeroy was a 1991 graduate of Bowling Green State University with a Master of Arts Degree in popular culture. He and his wife Barbara are proud parents of six and reside in Longmont, Colorado.
Visit nbm.com to learn more about NBM.

National Business Media CEO Bob Wieber (left) named 25-year company veteran Dave Pomeroy president of NBM on Aug. 1.
---