News
Shop Pours 16 Years of Blood, Sweat & Oil into Ridler Winner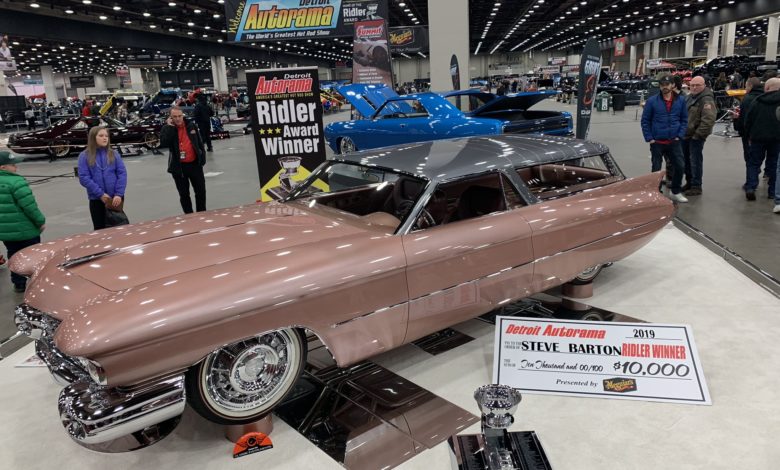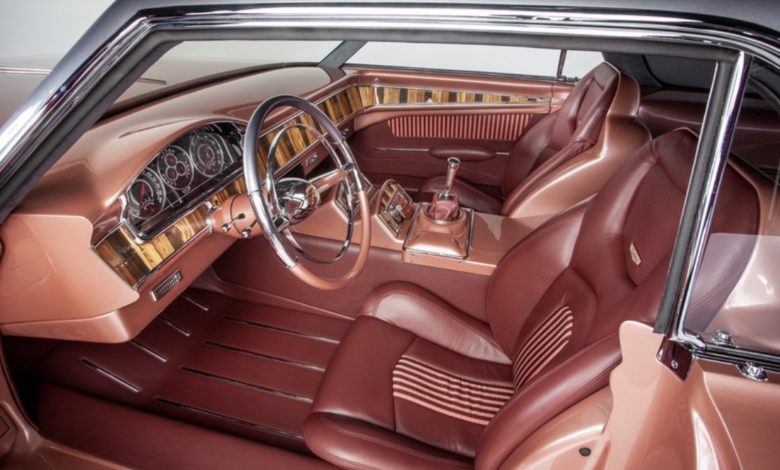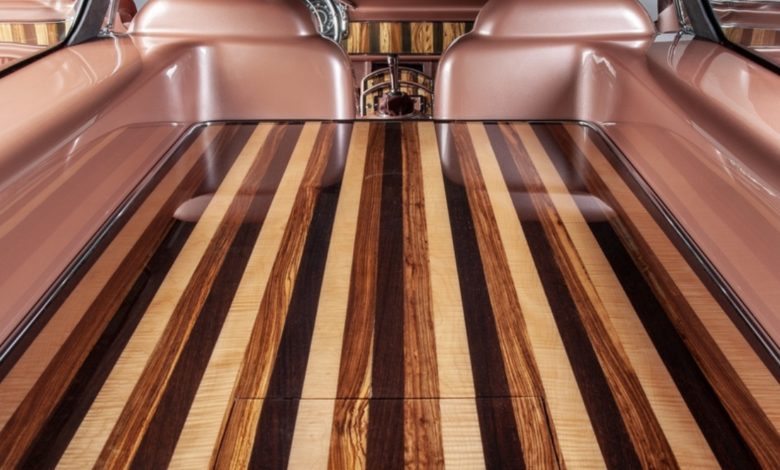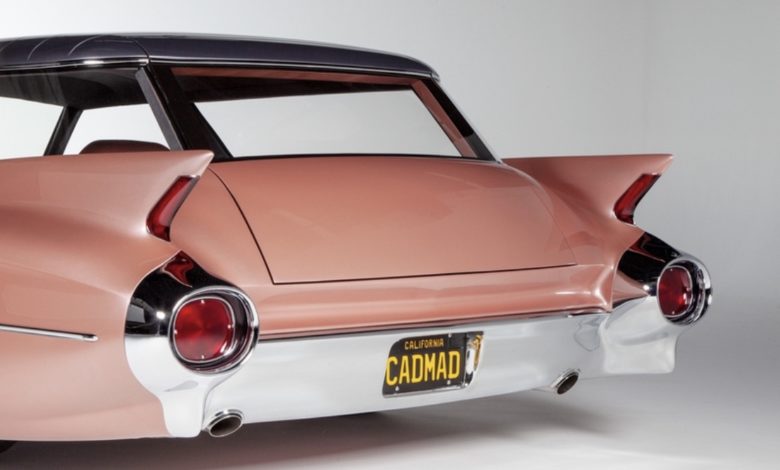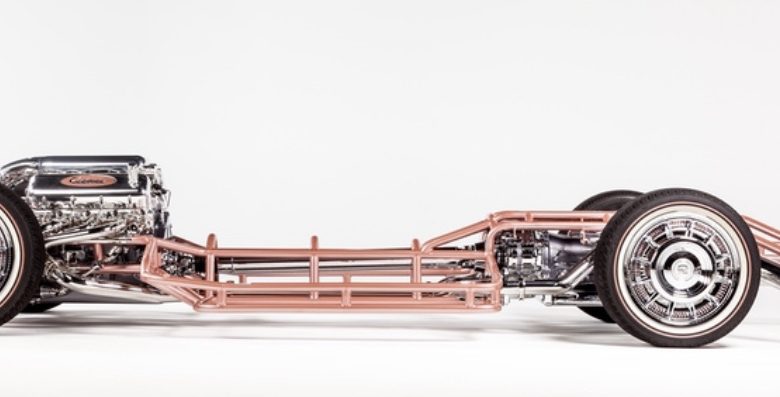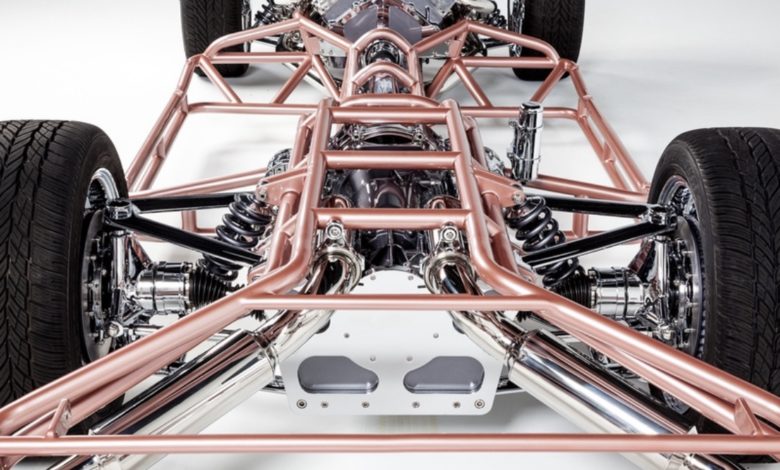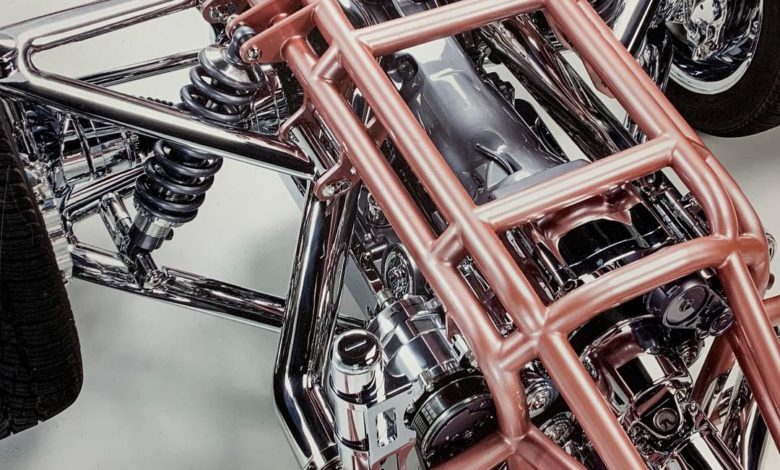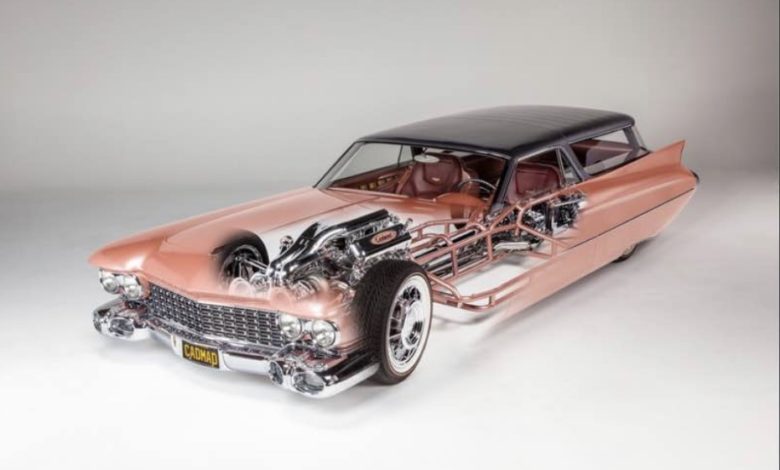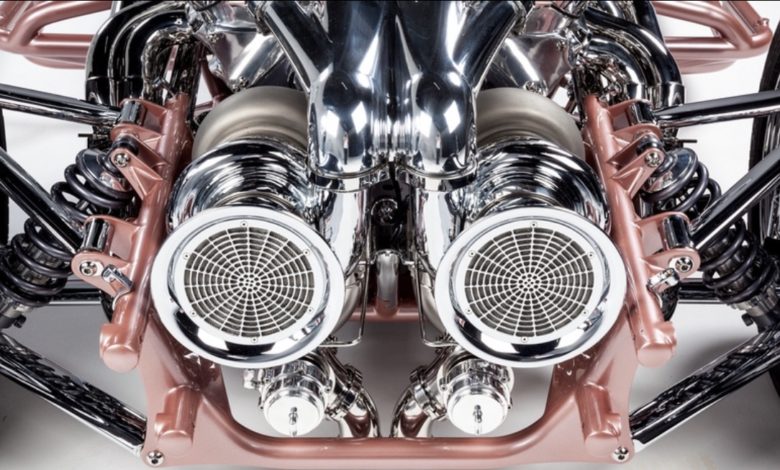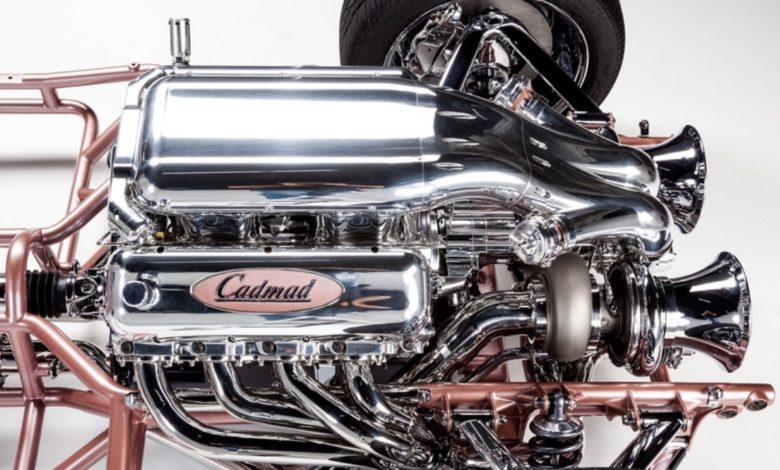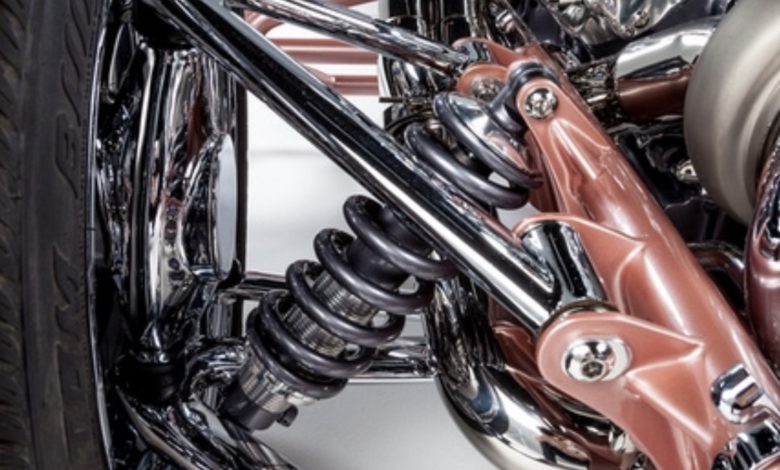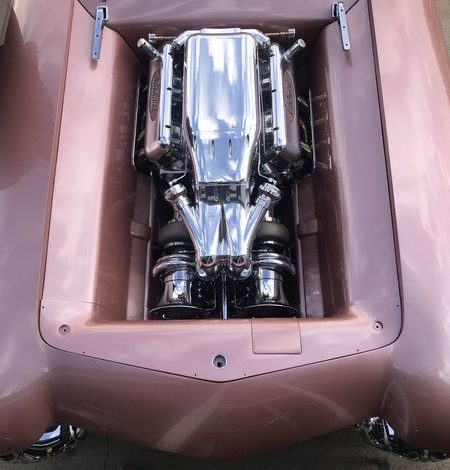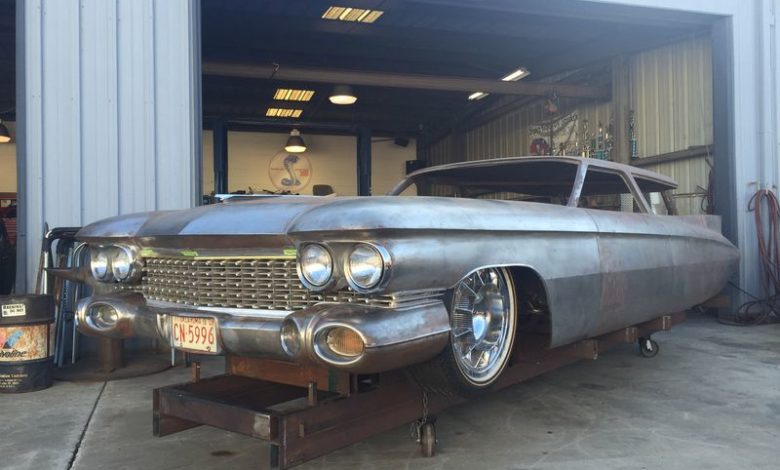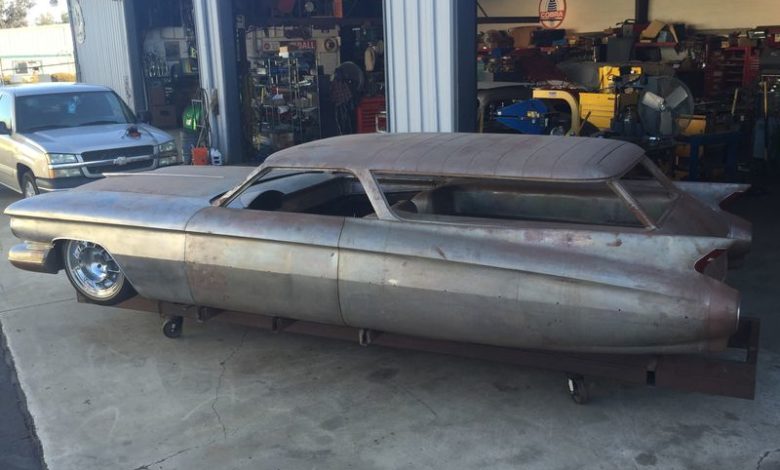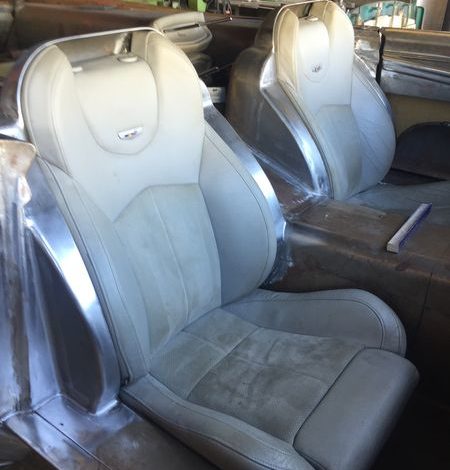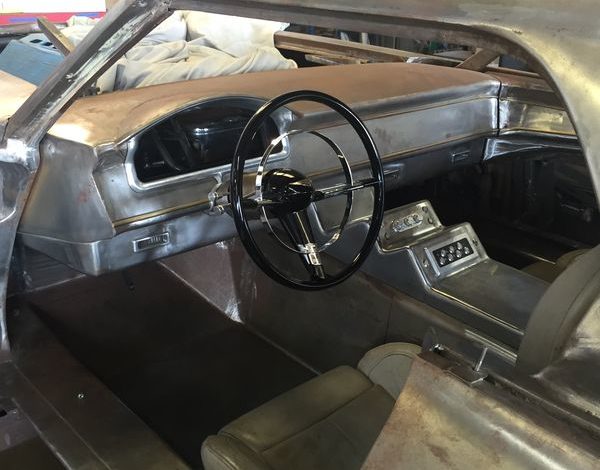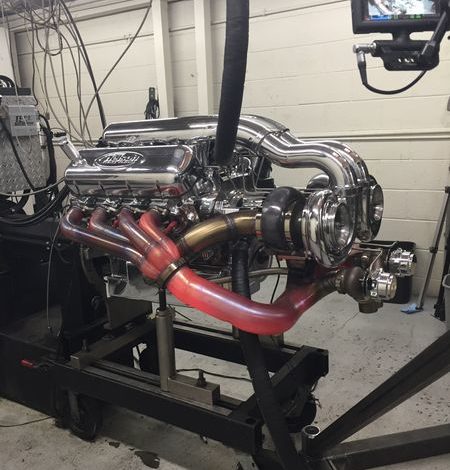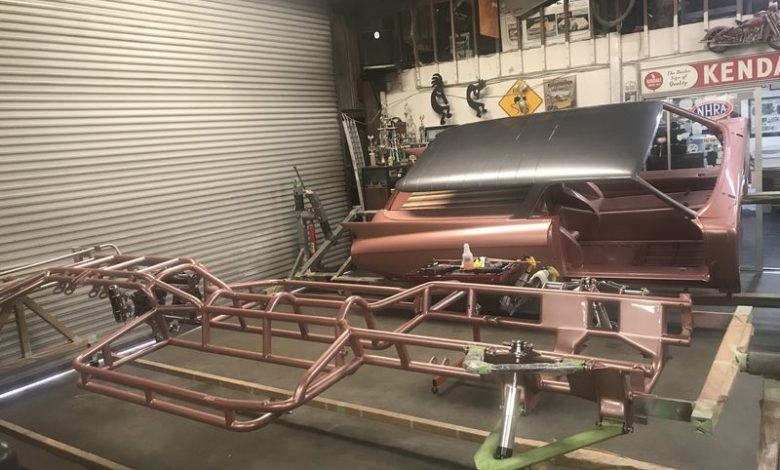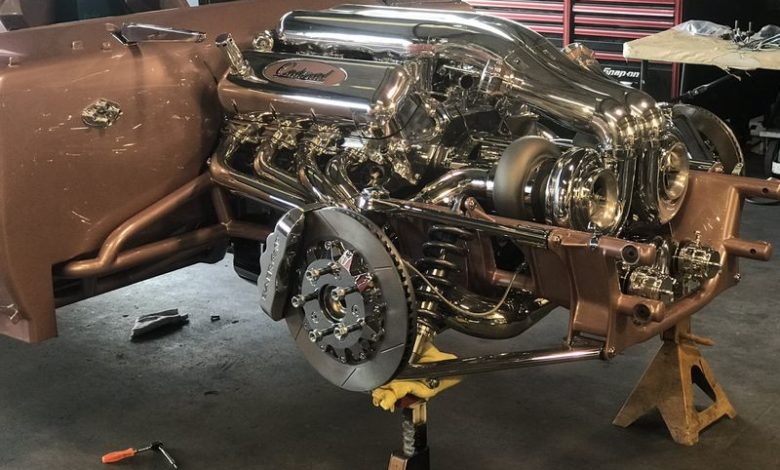 How many years should a shop be comfortable dedicating to one, single project? One…three…maybe five years?
Try 16. That's how much time Jordan Quintal, owner of Super Rides by Jordan in Escondido, California dedicated to designing and building a custom classic car for one very special customer. That dedication and persistence led to the ultimate trophy in custom car awards: The 2019 Detroit Autorama Ridler Award presented by Meguiar's for best hot rod.
The champion, a 1959 Cadillac Eldorado Broughman station wagon designed with a Chevy Nomad look from that same time period, was the brainchild of classic car collector extraordinaire Steve Barton of Las Vegas. It was named CadMad due to its unique mixture of genetic qualities.
"It's called CadMad because it's like a nomad top on a Cadillac," Quintal said. "Steve came to me and wanted to build a Cadillac/Nomad sort of thing and I said yes."
Sixteen years later, the completed project wowed Autorama judges and was crowned champion from the multitude of extraordinary Ridler Award entries.
"We started it 16 years ago but we didn't work on it the full time," said Quintal, who explained that the car sat in a machine shop for three years waiting for a motor. Finally, Tom Nelson of Tom Nelson Racine Engines came through with the powerplant: a 1,025 horsepower, 632-inch twin-turbo, V-8 engine.
"Steve liked big motor cars," Quintal said.
Unfortunately, Barton passed away before the car was completed, but his brother, Craig, followed through on finishing the project.
"Steve saw it almost done, just not the interior or front end," Quintal said. "I think it was in his will to have the car finished."
This wasn't the first Ridler Award for Quintal, who served on the team that built the 2001 Autorama winner. He had another car make the Great 8 as well, so he knows what it takes to achieve on the biggest stage.
"CadMad was purposely built to win the Ridler," Quintal said. "That was from the very beginning when we started building it, we wanted to take a Detroit and win, and that's not a given. We went there and said I'm not here to get it to the Great 8, I'm here to get the Ridler. They thought that was a little cocky, but we were lucky enough and the car was nice enough to win it. We were aiming for the fence like Babe Ruth."
Quintal opened Super Rides by Jordan in 2001 for the main purpose of teaching his 16-year-old son, Jordan III, about customizing cars. After growing up working summers in his grandparent's body shop-"peeling tape, detailing cars and eventually learning how to build them-"Quintal wanted to give his son the same opportunity.
"This is all I know-"how to build a car. You ask me to work on a new car and I'm like what? All I know is the older stuff," Quintal said.
The tagline for Quintal's shop summarizes his business succinctly: If you can dream it, we can build it.
Quintal's crew consists of three employees, including his now 35-year-old son. They work on three to five projects at a time in a 4,000-square-foot space located about 30 miles northeast of San Diego. Quintal likes to keep his crew small and his projects on the high end of the spectrum.
"We got all the way up to five or six guys in here at one time, but it got a little too crowded, so we backed off a little bit," he said. "I like to keep it small and keep it in control. There's always outside help or you can call somebody in to help when needed. We do some small stuff, but I prefer the big stuff that's long term."
Even though he's won multiple awards in addition to the Ridler, Quintal doesn't put much thought into promoting himself or his business. He prefers good old-fashioned word-of-mouth.
"I am kind of a humble guy. I don't go out and look for attention like some guys do," he said. "Even after this Ridler award, I kind of stepped back and said the car did the job. I'm not out there promoting myself. I'm 68 years old so I already know what it's like for me. All I'm trying to do is feed the people who work for me and build nice cars and enjoy having my son right here by my side building these awesome cars."
The biggest challenge in running the shop, Quintal said, is the office work.
"I don't like collecting the money and I don't like taking care of all the office stuff," he said. "I love going out to the shop and creating our ideas with the guys, making it come together. The fun is creating stuff and saying why is this going to work or why it may not work. That's the kind of stuff I like."
The best part of his work, Quintal said, is not winning awards, but showing the finished project to the customer.
"I like the part when it's all done and you hand the keys to the customer and you see the smile come on their face because they are really happy," Quintal said. "My advice to anyone in the business is to give it your all. Work as hard as you can and give the customer the best that you can give them. Pretend like it's your own car."
Quintal clearly made a good impression on the late Mr. Barton. In a 2017 interview about a 1959 El Camino/Chevy SSR project, Barton spoke very highly of Quintal.
"The man that actually built it was Jordan Quintal," Barton. "He is a highly-accomplished magician at this. He has built a Ridler winner and another car that was a Ridler 8 finalist. He is a superb builder, he can do things that seem to be impossible, and this is proof."
Two years later, with Barton supervising spiritually from above, Quintal is back in the Ridler winner's circle. After 16 years, their mission is complete.