News
Sherwin-Williams Automotive Finishes and Larsen Motorsports Name First Scholarship Recipient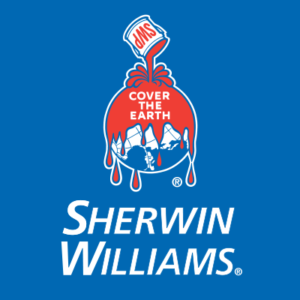 Sherwin-Williams Automotive Finishes and Larsen Motorsports have named the first Blazing Trails Scholarship Fund recipient: Nicole Turner, a 28-year old certified motorcycle mechanic/technician now attending Lake Tech in Eustis, Florida for auto body finishes.
"Nicole is the definition of a trail blazer," explained Elaine Larsen, owner, Larsen Motorsports. "She's the reason we started Blazing Trails and why we established the scholarship fund with Sherwin-Williams. She's fearless, she's breaking boundaries and she's setting a new standard. She is the perfect person to receive the first scholarship."
After receiving her bachelor's degree in Fine Arts and becoming a certified motorcycle mechanic/technician, Nicole decided to merge her two loves – paint and motorcycles – and continue her education in automotive refinishing.
Blazing Trails Scholarship Fund recipients receive a full-year of tuition with four paint guns provided by Anest Iwata to ensure students have the proper equipment to start their career in the automotive service and collision repair industry.
"Nicole was unanimously nominated by her instructors," says Larsen. "They described her as an outstanding student in every way, intelligent, a quick study, always showing patience and a good attitude.
Larsen added, "With the support from Larson Motorsports, Sherwin-Williams Automotive Finishes, and Anest Iwata, Nicole has all the tools she will need to go straight into the workforce and have a successful career in automotive refinishing."
Sherwin-Williams Automotive Finishes partnered with Larsen Motorsports (LMS) in 2019 to establish the Blazing Trails Scholarship Fund to address the talent shortage facing the collision repair industry. "The scholarship program is aimed at vocational and/or technical training in STEAM – science, technology, engineering, arts, and math – careers," says Larsen.
The Blazing Trails Scholarship Fund is currently reviewing applications from students around the country and will announce additional recipients throughout the year. Click here for more information about Blazing Trails and to apply for the Blazing Trails Scholarship Fund.