News
Shelby American Unveils 'Cammer Cobra' Concept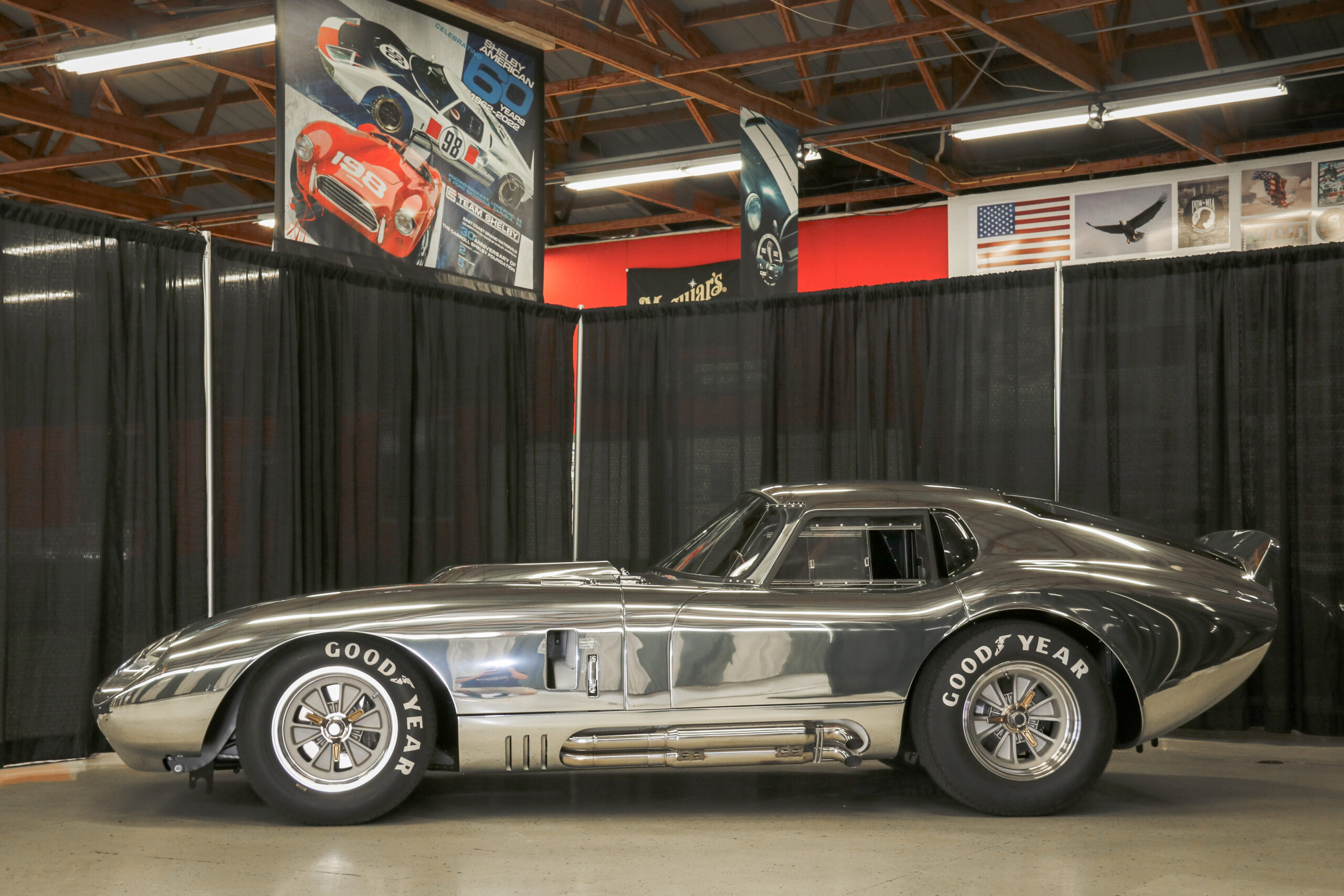 Shelby American recently unveiled the "Cammer Cobra" concept, a 427 SOHC V8-powered continuation Shelby Cobra Daytona Coupe, at the Carlisle Ford Nationals presented by Meguiar's in Carlisle, Pennsylvania.
According to the company, the "Cammer Cobra" follows Carroll Shelby's initial vision for a racecar to compete in the 24 Hours of Le Mans.
"Carroll Shelby wanted to fit a massive Ford big block engine into a Shelby Cobra Daytona Coupe for Le Mans in 1964," said Gary Patterson, president of Shelby American. "While many know that a one-off car was built with a 427 'wedge' Ford engine, that was not Carroll Shelby's initial vision. He hoped to pair the sleek aerodynamics of the Peter Brock designed body with the incredibly powerful aluminum single overhead cam version of the FE motor. Since it was impossible to obtain one of those rare engines in time for the race, Shelby American installed the NASCAR version. Our concept car was built to realize Carroll's initial Cammer vision."
Built by Legendary GT of Pennsylvania, a builder of continuation Shelby Cobra Daytona Coupes for Shelby American, the Cammer Cobra has an aluminum body over a 3-inch lengthened chassis with a hood modified to accommodate the aluminum 427 SOHC big block motor. The 650-horsepower engine is mated to a period-correct 4-speed manual transmission and the car was assigned Shelby serial number CSX2623 and will be documented in the official Shelby Registry.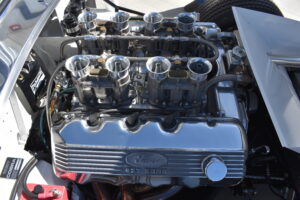 Often called "Ford's greatest engine", the Single Overhead Cam (SOHC) V8, was based on Ford's 427ci side-oiler block. The engine was intended to be Ford's two-valve, single-overhead-cam, high-rpm answer to Chrysler's 426 Hemi for NASCAR in 1964.
"It is essentially a single-overhead-cam conversion of Ford's 427 V8," said Vince LaViolette, Shelby American vice president of operations. "The heads were predominantly cast-iron, though later aluminum ones were available, with a roller chain cam-drive. The block had revised oiling and cross-bolted main bearing caps were added to handle the increased rpm. The Ford 427 Cammer churned out 616 horsepower with a single four-barrel carburetor and 657 horsepower with dual four-barrel set up. It was one of the most powerful engines to come out of Detroit during the period."
In 1964, Carroll Shelby tasked fabricator John Ohlsen with lengthening the chassis of one of the six Daytona Coupes (CSX2286). Shelby planned to replace the 289 c.i.d. Ford engine with the SOHC motor for the 1964 24 Hours of Le Mans. However, it was impossible to secure the SOHC motor in time and a reliable, high-performance NASCAR 427 was used instead. Weighing about 2,200 pounds with world class aerodynamics and the power of a big block, the car had tremendous performance potential; it was thought capable of going 200-plus miles per hour at Le Mans, according to Shelby American. However, the car did not make the race and never ran a lap with the 427 SOHC when Shelby American returned it to small block configuration.
The continuation big block Shelby Daytona Coupe follows the same specs as the Ohlsen modified racecar.