News
Shelby American to Recognize 60th Anniversary with PPIHC Entry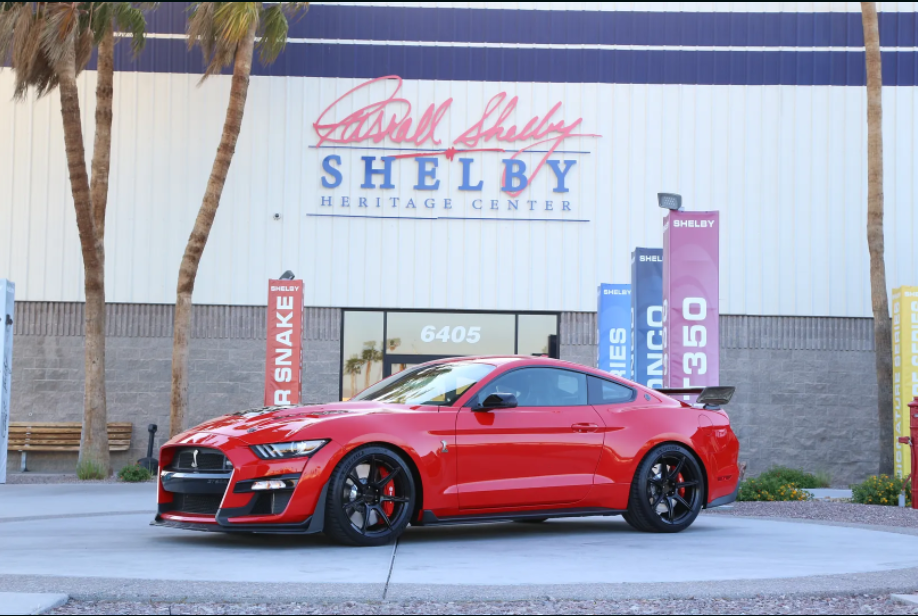 Racer Robert Prilika will help Team Shelby celebrate the 60th Anniversary of Shelby American by competing in the 100th Anniversary of the Pikes Peak International Hill Climb in the Pierre Ford/Tuscany West Coast Shelby GT500SE, the company announced.
"Carroll Shelby established Shelby American in 1962 after retiring as a Le Mans-winning driver, so the company was truly founded with a competitive spirit," said Gary Patterson, president of Shelby American. "We're honored that Shelby dealer Pierre Ford and Tuscany West Coast placed Robert Prilika, one of the most accomplished racers to race up the mountain, into a new Shelby GT500SE for the 100th running of the Hill Climb. We encourage enthusiasts to join the Team Shelby Pikes Peak Adventure with our chief test driver Vince LaViolette and Executive Vice President Tracey Smith to cheer on the Pierre Ford/Tuscany West Coast Shelby."
This year's event, scheduled for Sunday, June 26, will mark the 100th running of the PPIHC, which features a 12.42-mile course with 156 turns and an elevation gain of 4,725 feet, rising to the finish line at 14,115 feet above sea level.
"Our team is excited to compete in a new Shelby GT500SE as we represent the Shelby American and Pierre Ford banners at the Pikes Peak International Hill Climb," said Prilika. "I was extremely impressed when I drove a stock Shelby GT500 during Ford's North American Track Tour in Sonoma. Based on my race experience and given the enhancements that Shelby American makes to the car with their Signature Edition package, I'm confident that we should do very well at the Hill Climb this year."
Robert Prilika has enjoyed a successful career as a driver, team owner, sponsor and motorsports business owner. He was a winner in major sports car racing events at Daytona and Watkins Glenn and claimed a division championship at the Pikes Peak International Hill Climb. He earned the 2003 championship in IMSA-Grand American Road Racing for Daytona Prototypes. He was also a four-time National Auto Sport Association champion in GT55 and Enduro classes, and an SCCA Champion in GT-1 competition. These achievements put him into the 2019 class of the Colorado Motorsport Hall of Fame.
Pierre Ford of Seattle, one of the top selling Shelby dealers in the world for the past five years, is providing the Shelby GT500SE for the race. The car is also sponsored by Tuscany West, which distributes Shelby muscle trucks and cars across the western United States.
Introduced as the latest generation car, the Shelby GT500SE boasts additional horsepower, new hood, wheels, tires, suspension tuning, interior, badges, stripes and more.