News
Senators Introduce RPM Act in U.S. Senate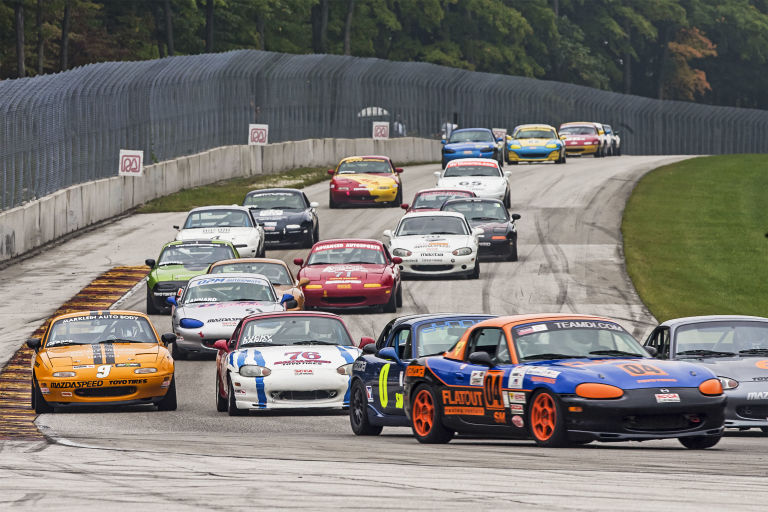 Senators Richard Burr (R-NC) and Jon Tester (D-MT) have reintroduced the Recognizing the Protection of Motorsports (RPM) Act (S. 2736) in the U.S. Senate, the legislators announced. The pro-motorsports, pro-business bill, which was reintroduced in the U.S. House of Representatives in May 2021, would ensure that racers can continue to modify street vehicles into racecars used exclusively in competition and that businesses can continue to produce, market and install racing equipment. The bipartisan Senate bill includes six original sponsors, including Mark Kelly (D-AZ), Joni Ernst (R-IA), Joe Manchin (D-WV), and Thom Tillis (R-NC).
The Performance Racing Industry (PRI) organization has been vocal in supporting the RPM Act since 2016 after the Environmental Protection Agency (EPA) first declared that the 50-year-old Clean Air Act does not allow street vehicles to be converted into racing vehicles, even if the vehicles are trailered to the track and are used exclusively for motorsports competition. According to PRI, racers and motorsports parts businesses have sent more than 1.5 million letters to federal lawmakers urging passage of the bill this year.
"The racing industry has made clear that the RPM Act is critical to protecting an American pastime and the small businesses involved," said Dr. Jamie Meyer, president of PRI. "We thank Senators Burr and Tester for introducing the RPM Act in the U.S. Senate and for bringing the bill one step closer to becoming law."
The RPM Act is now being considered by both the U.S. House of Representatives and the U.S. Senate and has already been the subject of hearings in previous years by the House Energy and Commerce Committee and the Senate Environment and Public Works Committee, which have jurisdiction over the bill.
"Amateur motorsports is a unique American pastime," said Senator Burr. "This bipartisan legislation provides certainty for folks who enjoy America's long-held racing tradition, in the spirit Congress intended when it passed the Clean Air Act more than 50 years ago. I'm proud to work with my colleagues on this common-sense legislation to protect the legacy of American motorsports for years to come."
"Folks in the motorsport community have always relied on the freedom to modify their vehicles to race and compete," said Senator Tester. "This legislation will codify that freedom into law by preventing unnecessary regulations on motorsport hobbyists, allowing amateurs and professionals alike to uphold tradition while still following the intent of the Clean Air Act."
PRI is urging the racing community to unite and contact lawmakers to pass the RPM Act, the organization said. Supporters can contact their legislators about the RPM Act by visiting www.saveourracecars.com.