News
SEMA Webinar to Cover EV, Alternative Fuel Trends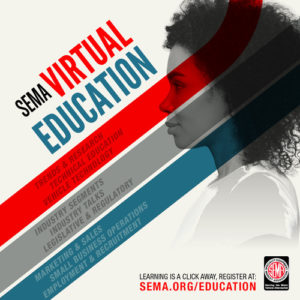 SEMA's market research team is hosting a webinar that will take an in-depth look into the future of electric vehicles and alternative fuels, the organization announced.
Scheduled for Sept. 15 at 2 p.m. ET, the webinar will cover the following:
A forecast for the growth of electric vehicles and other vehicle segments
An outlook and sales forecast for electric and other alternative energy vehicles
The latest research on electrification
Insight on the challenges and barriers to electric vehicle adoption
A look at the latest advanced safety technology being put in vehicles today
The presentation will be followed by a Q&A with the presenters.
Click here for more information or to register for the webinar.